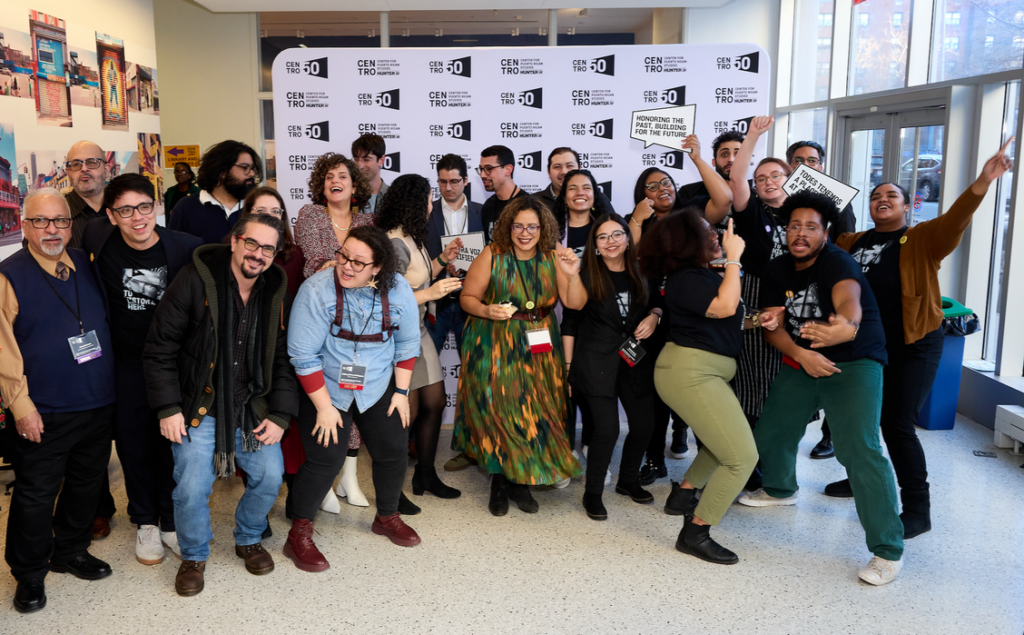 Two years ago, when President Jennifer J. Raab asked me to take on the leadership role at CENTRO, I was taken aback. I was content teaching my classes at Hunter and the CUNY Graduate Center, writing my monthly column for the Puerto Rican newspaper, making documentaries, and working on my books. Running the largest research institute and archive for Puerto Rican Studies in the diaspora was not part of my plan.  
However, I recognized that we were at a critical conjuncture: Puerto Rico was still rattling from earthquakes and botched recovery efforts, the Puerto Rican Studies Association had recently undergone a tumultuous reorganization, and a new generation of scholars was eager to reimagine our field and see their perspectives represented in our organizations.
The departure of the previous director, after 14 years of service, opened up an opportunity for a collective re-imagination of what CENTRO could become. I found that moment of possibility inspiring and felt compelled to take on a role where I could push for change and serve as a bridge between generations.
I specifically requested a two-year term because I knew that one year would not suffice to redirect a forty-nine-year-old institution. I also knew I could not do it alone. I began by conducting listening sessions and assembling a Re-steering Committee to provide guidance. I then made critical hires, including CENTRO's first Associate Director of Arts & Culture, Angel Antonio Ruiz Laboy, who played a vital role in CENTRO's transformation and growth in the arts, and who now serves as its Deputy Director.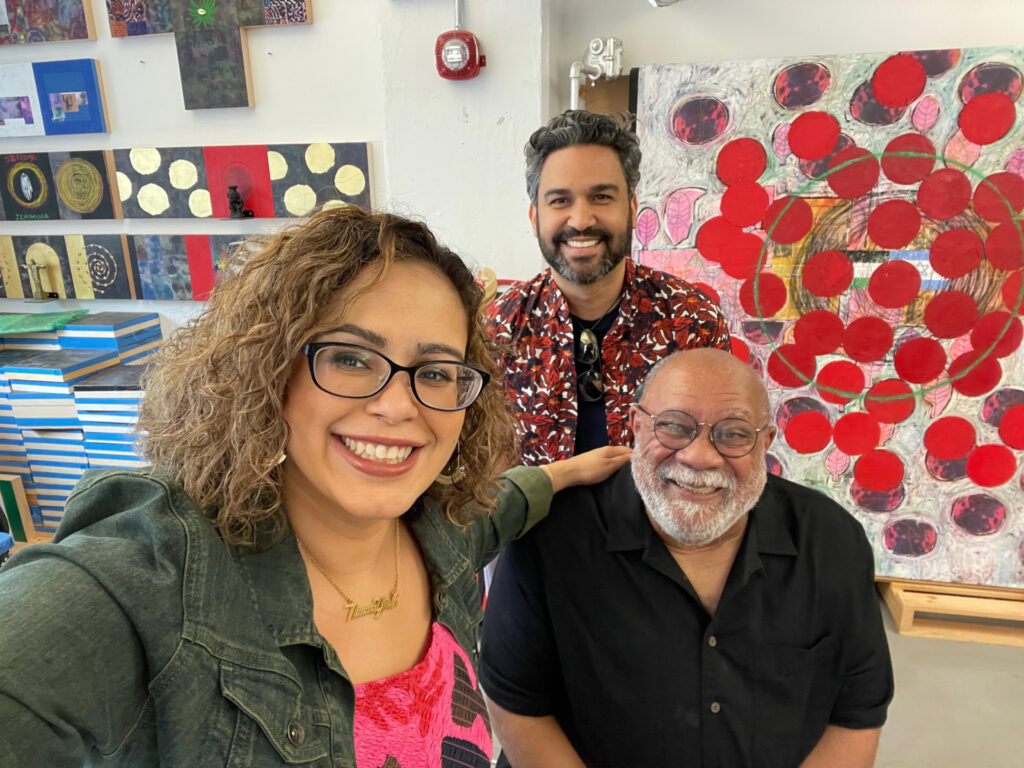 My first focus was on enhancing CENTRO's Public reach and impact. I revamped CENTRO's Visual Identity and website to emphasize inclusivity and accessibility and to signal our "retro-futurist" ethos, which draws inspiration from the past to envision a collective future.
I relaunched our public programming, resulting in nearly 90 public events over the past two years. (All viewable on our YouTube channel!) We tackled controversial topics with scholars and activists in our Tertulias and TownHalls, had numerous "cafecitos" with artists and writers, and relaunched our television program as an investigative documentary series.
I aimed to balance CENTRO's strengths in historical and quantitative research with new humanities-driven programs. This led to new educational initiatives and to the creation of CENTRO's Arts & Culture Unit which launched artistic residencies, exhibits, partnerships, film screenings, and our Diasporican Arts in Motion (DAM) initiative!

I also sought to reimagine our research unit through the Bridging the Divides Program. This program seeks to bridge the divisions that have long plagued Puerto Rican Studies, bringing together researchers from different methodologies, generations, ideologies, and geographies. (Stay tuned as we unveil the results of this initiative over the next year!)
Beyond programming, I am proud to be leaving behind a talented and empowered team with improved working conditions, modernized workflows, fair compensation structures, and a collaborative culture that prioritizes equity, inclusion, and well-being.
I am also delighted to leave CENTRO in a significantly improved financial position. We secured over $4.5 million in grants, foundation and government support, we obtained a federal earmark for $792K and $20 million in capital funds that will support CENTRO's consolidation and expansion in East Harlem. (And we've not yet reached our anniversary fundraising goal, so keep an eye out for upcoming plans!)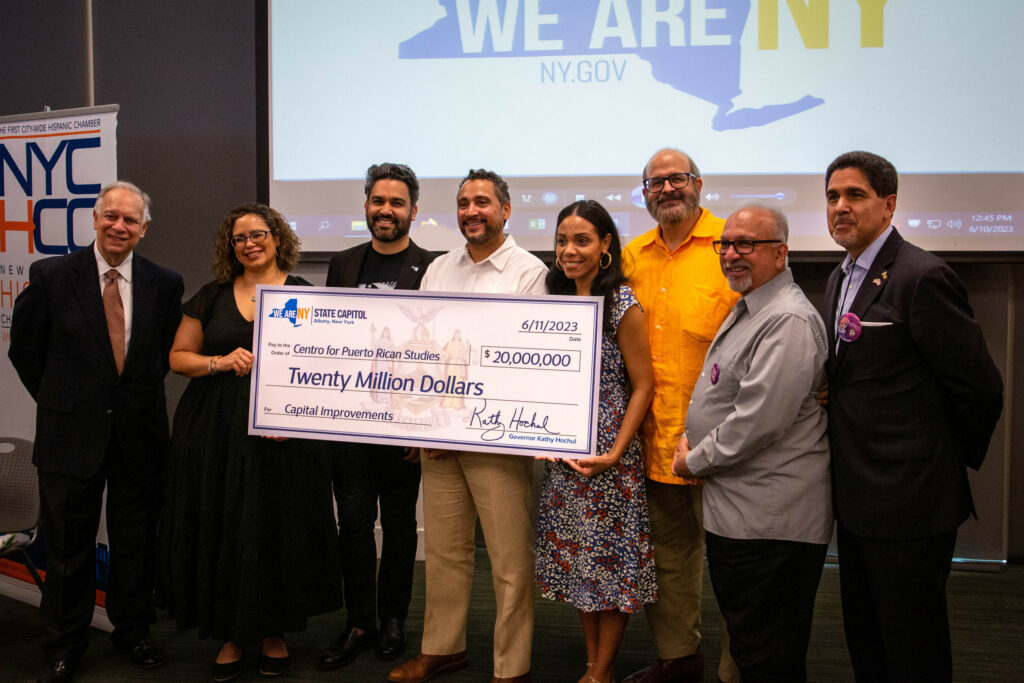 As I step away, I feel confident that I have pushed CENTRO in a new direction: one that emphasizes inclusivity and inter-generational dialogue and which is sustained by a network of collaborators, rather than relying solely on one person.
I'm also confident that there is a new leader ready to guide CENTRO toward new horizons. I'm thrilled that Yomaira Figueroa, a theorist of both the diaspora and the archives, will be leading CENTRO into its next chapter.
I am proud to have led CENTRO to the cusp of its 50th anniversary, and I can't imagine a better time to pass the baton and support a new Directora through a decolonial and feminist transition that will strengthen our institutions and nurture new leaders in the field.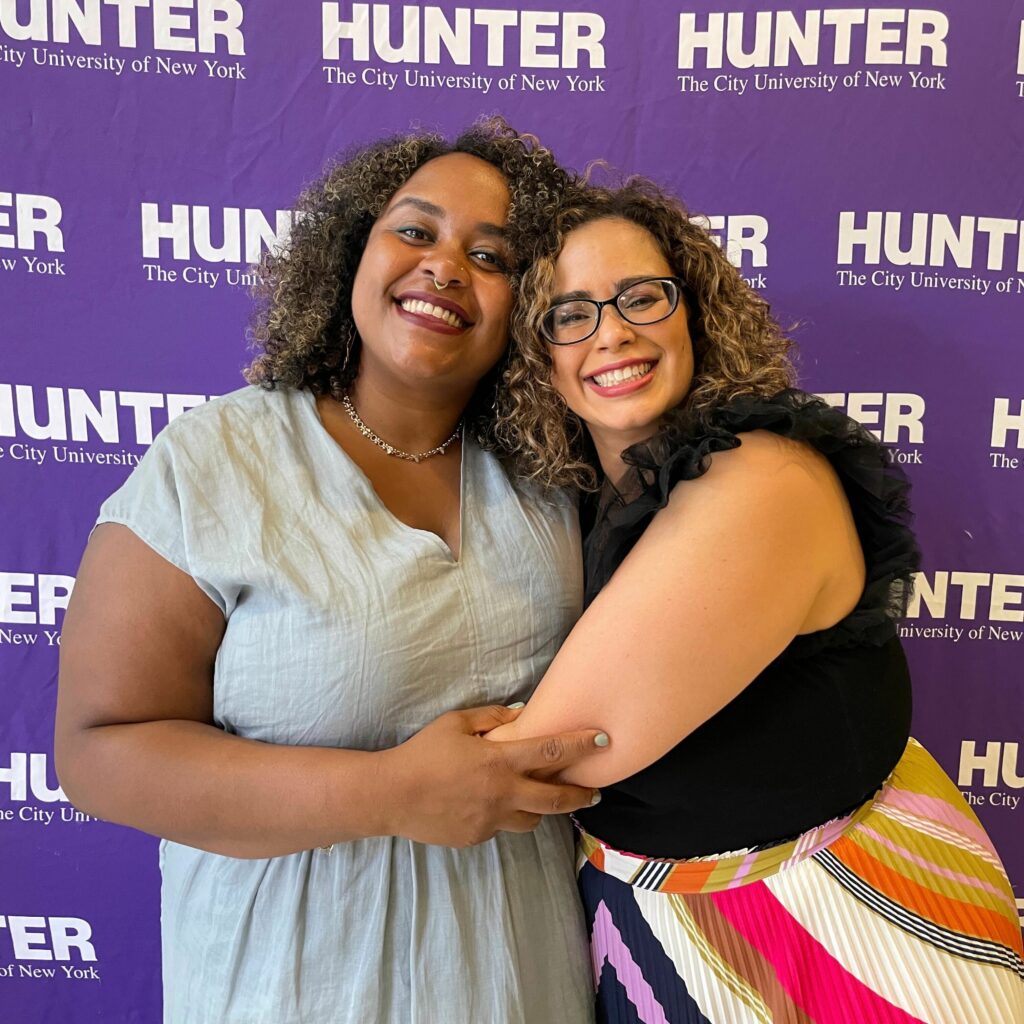 Even as I embark on my new journey at Princeton University's Effron Center for the Study of America, my commitment to CENTRO remains unwavering. You will find me in the audience at events, nerding out in the library, marching alongside CENTRO in the National Puerto Rican Day parade, and forever championing this treasured intellectual commons.
It has been an extraordinary and fulfilling experience serving as Interim Director. Thank you for being part of this wild and beautiful ride.
Pa'lante!
-Directora Yarimar Bonilla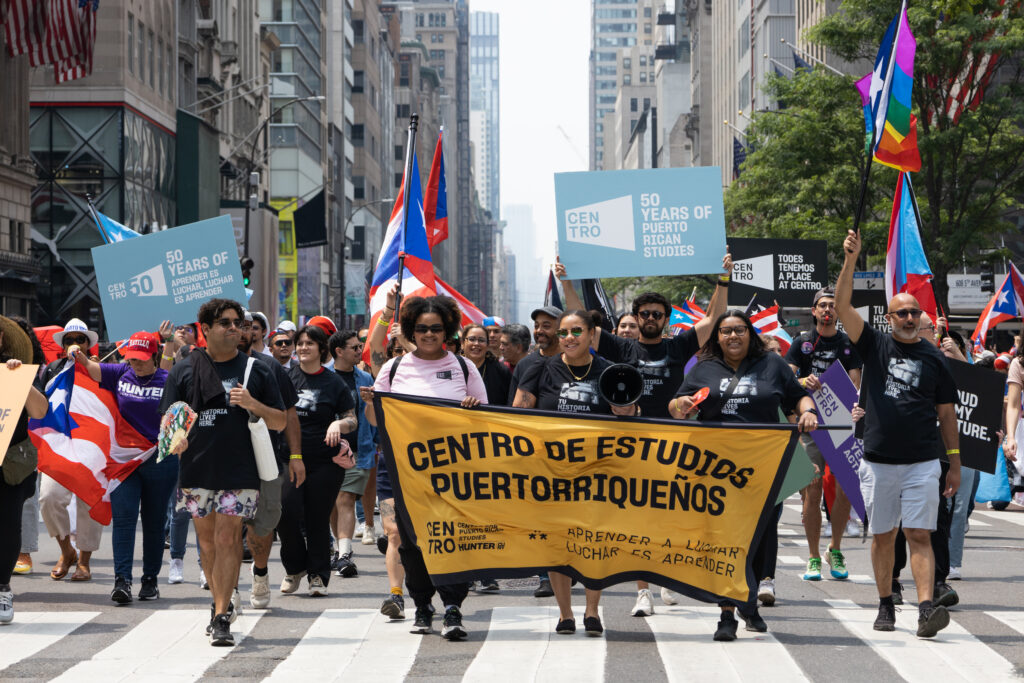 Photos in order of appearance: (1) CENTRO's 50th Anniversary Symposium by Argenis Apolinario, (2 from L to R) Yarimar Bonilla, Angel Antonio Ruiz Laboy, and Juan Sanchez, (3) a moment from a panel with Kacho Lopez from our Bad Bunny Symposium, (4) A behind-the-scenes photo of Puerto Rican Voices, (5) a photograph of a tour in Old San Juan during our Bridging the Divides retreat in Puerto Rico, (6) A photo from 116th Festival when CENTRO was given $20 million in capital funding from Governor, (7) A photo of Yomaira Figueroa & Yarimar Bonilla during Yomaira's Welcome Reception hosted by President Raab, (8) a photo of CENTRO marching up 5th Avenue for the National Puerto Rican Day Parade in 2023.