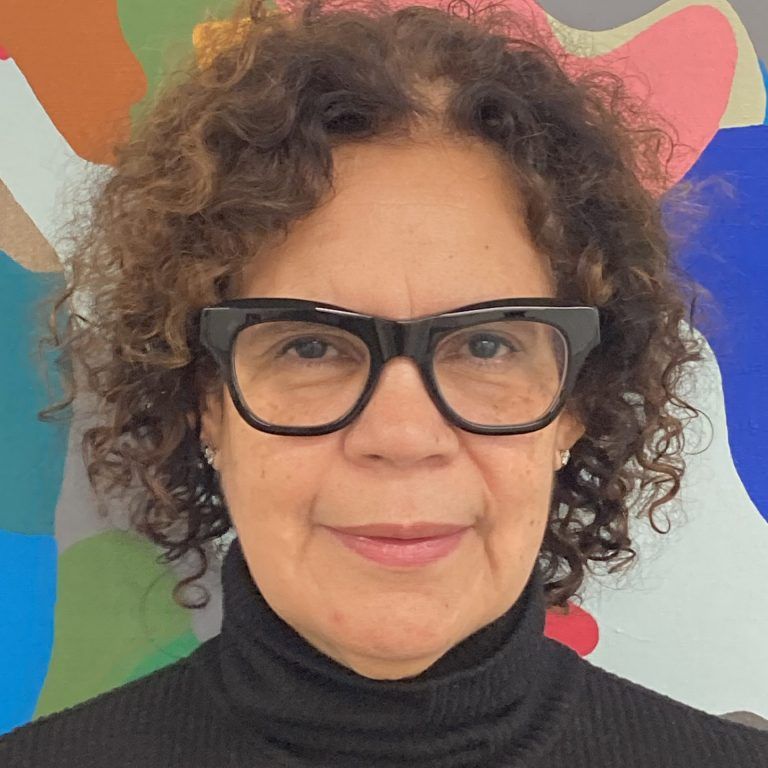 Candida Alvarez
Contact
Candida Alvarez is widely regarded as one of her generation's most highly innovative and experimental painters. She makes paintings and drawings that blur the boundaries between the conceptual, the intuitive and the abstract. Complex and vibrantly layered with color and shapes built from combinations of abstract and figurative forms rich in memory, painting history and references to everyday life.
Her work has been collected by the Art Institute of Chicago, Museum of Contemporary Art Chicago, Whitney Museum, San Jose Museum of Art, Pérez Art Museum, Miami, Virginia Museum of Fine Arts, Addison Gallery of American Art, Baltimore Museum of Art, among others. Alvarez was recently granted the Arts and Letters Award in Art by the American Academy of Arts and Letters and in 2022 was named a Mellon Foundation Latinx Artist Fellow. She has been awarded the 2021 Helen Frankenthaler Award for Painting by the Foundation for Contemporary Art, NY, and a Joan Mitchell Foundation Painter and Sculptors Grant in 2019. Alvarez is an alum of the Yale School of Art, Skowhegan School of Painting and Sculpture and is currently the F.H. Sellers Professor in Painting at the School of the Art Institute of Chicago, where she has taught since 1998.
Alvarez is represented by Monique Meloche Gallery, Chicago, IL.
Featured Work: