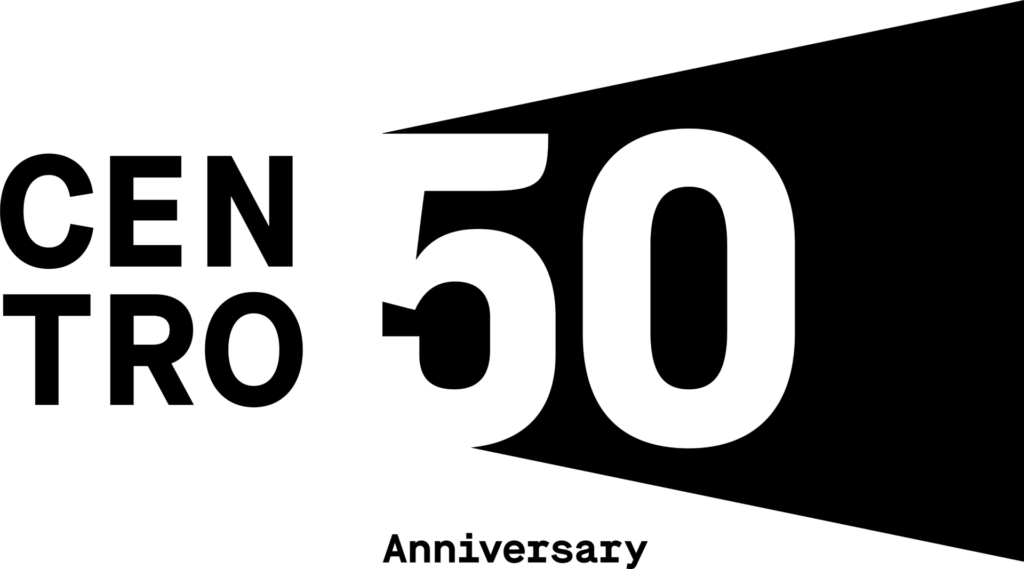 The Center for Puerto Rican Studies (CENTRO) at Hunter College in New York City has kicked off its 50th anniversary. The celebration includes a new webpage dedicated to highlighting its impact over the last 50 years, the announcement of multiple public events, and a campaign to raise over $5 million to ensure the preservation of Diasporican history. The goal is to continue advancing national understanding of the uniqueness of the Diasporican experience while strengthening, diversifying, and reimagining the field of Puerto Rican Studies.
Since Puerto Rico became a U.S. territory in 1898, many Puerto Ricans have migrated to the States in search of a sustainable life and future. One of the first migrations began in 1900 with around 50 Puerto Rican men traveling to Hawaii to work on sugarcane plantations. Despite constant challenges due to the effects of colonization and racism, Puerto Rican communities have thrived across the United States in places like New York, Florida, and throughout Hawaii, radically impacting local and national culture. Today, iconic neighborhoods like El Barrio in New York, Paseo Boricua in Chicago, and El Centro de Oro in Philadelphia continue to stand as a symbol of Puerto Rican history, culture, radical activism, and community-oriented programs that continue to enrich the lives of all surrounding residents.
CENTRO itself was founded in 1973 by Puerto Rican students deeply ingrained in the communal fight for justice and civil rights in New York City. Through protests, building takeovers, and a firm list of demands, CENTRO came to life as a treasured space to learn and serve. Because of this, the beginnings of CENTRO were community-oriented and intersectional, ensuring the collective stories of Diasporicans were not only told, but preserved for future generations. Today, this mission is just as necessary.
"This year, we are returning to our roots. It is incredibly important that CENTRO is accessible to the community as a hub to learn, evolve, and collaborate by fostering a decolonial archival model, making educational resources widely available, and offering free public programs that are directly geared toward the Diasporican community," said Yarimar Bonilla, Directora of CENTRO. "In the wake of gentrification, environmental and fiscal crisis, historic migration, and political tensions, we must ask ourselves what is needed of our cultural and educational institutions at this moment? How can we continue to shine a light on our collective experience while uplifting the joy and beauty that we have created together?"
Since its start, CENTRO has continued to ask and answer that question. It has consistently been at the forefront of scholarship on the Puerto Rican experience in the United States, playing a vital role in shaping the national understanding of the Diaspora and its contributions to American society. The original founding vision came with a very provocative tagline "Aprender a luchar, luchar es aprender" which means "Learn to fight, to fight is to learn."
This vital perspective has shaped much of the milestones of the institution. CENTRO's 1973 Principles, a document essential to the current and founding vision, have remained a guide for all who have passed through CENTRO's doors. One of its most recognizable principles is to "take the mystery and oppression out of learning." As a result of this commitment, CENTRO now has the largest archive in the world dedicated to the Puerto Rican Diaspora accessible to anyone wanting to learn more. These efforts have formed a bold legacy highlighting the nuance of the Puerto Rican experience.
With its 50th anniversary, CENTRO continues to prioritize collectivity. The institution has kept its Library & Archives open to the community for five decades while also providing space to learn and evolve together. As the Diaspora continues to grow larger than the total population of Puerto Rico, it has also become increasingly important to bridge the literal and hypothetical gap between the Diaspora and the archipelago, while preserving the impact of those living in the United States. With initiatives like the CENTRO Journal, Bridging the Divides, the critical television series Puerto Rican Voices, Diasporican Art in Motion, and a new Learning and Creative Hub in El Barrio, CENTRO is in the perfect position to serve the community.
"This is a milestone that would not be possible without the drive and vision of the activists and leaders that have come before us," added Bonilla. "We stand on their shoulders in the celebration of this incredible achievement as we look forward to the next 50 years where todes tenemos a place at CENTRO."
As part of its 50th anniversary celebration, CENTRO will be hosting a series of public events, including a symposium on the 24th of February as well as lectures, panel discussions, art exhibits, and a symposium about Puerto Rican superstar Bad Bunny. Events will not only include past and present staff of CENTRO but also leaders in the community who continue to trail a path for those in the Diaspora and in Puerto Rico. Spring 2023 events include:
CENTRO 50th Anniversary Symposium
February 23 & 24
Virtual + In-Person at the Silberman Center for Social Work | FREE, RSVP required
CENTRO is kicking off its 50th anniversary with a symposium aimed at reflecting on its vibrant history as a hub for activism, academic research, and community-based leadership. Join us for four provocative panels as we illuminate how CENTRO has responded to the needs of the field of Puerto Rican Studies and the growth of the Puerto Rican diaspora across the nation. These panel discussions will lay the groundwork for how CENTRO envisions its next 50 years! Don't miss the award ceremony honoring CENTRO trailblazers, a delicious lunch banquet, and a closing reception with music!

Symposium Kick-Off – Theorizing Diasporas: Past & Future
February 23 at 3PM ET
Virtual | FREE, RSVP required
Join Yarimar Bonilla, Director of CENTRO, in kicking off CENTRO's 50th Anniversary Symposium by reflecting on the last few years in the Diaspora and at CENTRO. Dr. Arcadio Diaz-Quiñones and Dr. Yomaira C. Figueroa-Vásquez will provide valuable insight on the institution's emergence during the civil rights movement; the birth of "Aprender a Luchar, Luchar es Aprender" as a result of the great migration. Imagine with CENTRO how we can collectively dismantle structures of oppression, center marginalized voices, and work towards a field of Puerto Rican Studies where there is truly a place for todes.
Panel I: Aprender a Luchar, Luchar es Aprender – CENTRO's Founding Vision
February 24 at 10AM ET
In-person at Silberman Center for Social Work | FREE, RSVP required

Get a deeper understanding of CENTRO's first 50 years as a prominent research institution within CUNY and beyond academia. Born out of the civil rights movement, the first 50 years at CENTRO saw the creation of our esteemed Library & Archives, a vision for community involvement, an exchange program with the Universidad de Puerto Rico, and more. Join Pedro Pedraza, María Josefa Canino, Camille Rodríguez, and CENTRO staff in understanding the history and challenges of CENTRO and the lessons we can learn and apply moving forward.
Panel II: Retro Futurism – Reimagining the Future of Puerto Rican Studies
February 24 at 11:30 AM ET
In-person at Silberman Center for Social Work | FREE, RSVP required

Join Jorell Melendez, Alvin Padilla Babilonia, Karen Jaime and CENTRO staff in reimagining the future of Puerto Rican Studies and CENTRO's role in supporting and understanding the Puerto Rican experience in the Diaspora. How is this experience, and the study of it, affected by new waves of migration out of the island exacerbated by disaster capitalism? What is the role of education and language in the future of Puerto Rican Studies? How can we continue to center the voices of queer and Afro-Puerto Ricans in this field?
Panel III: The Art of Research: Researching on Art
February 24 at 2:30PM ET
In-person at Silberman Center for Social Work | FREE, RSVP required

There is a surge of Puerto Rican curators in major art institutions and museums across the United States. Most of them have worked or collaborated with CENTRO, expanding the traditional course of our research to the art field. Join Ángel Antonio Ruiz Laboy with Marcela Guerrero, Terez Iacovino and Maria Elena Ortiz in examining the contributions of artists and curators to the field of Puerto Rican Studies.
"Ida y Vuelta: Art, Culture, and the Diasporican Experience" at Hunter East Harlem Gallery
Opening night – March 30th, 2023
In-Person at the Silberman School for Social Work | FREE RSVP required
Join CENTRO for the opening night of Ida y Vuelta: Art Culture and the Diasporican Experience at the Hunter College East Harlem Gallery. The exhibit is curated by Laura Bravo and features 19 Puerto Rican artists whose works respond to the experience of many Puerto Ricans living abroad. Migration has been a determining issue in Puerto Rico's recent history, especially since 2012, due to significant crises and natural disasters.
Thinking with Bad Bunny: Cultural Politics and The Future of Puerto Rico
May 11-13, 2023
In Person at City University of New York | FREE, RSVP required
Join CENTRO for a symposium featuring Dr. Petra R. Rivera-Rideau, author of Remixing Reggaetón: The Cultural Politics of Race in Puerto Rico, and Dr. Jonathan Rosa, author of Looking Like a Language, Sounding Like a Race: Raciolinguistic Ideologies and the Learning of Latinidad. The event will bring together scholars and music industry leaders to discuss the role of reggaetón and trap as genres in Puerto Rican culture and society; the politics of race, gender, and Latinidad; the social context of Bad Bunny's music, including the impact of gentrification and displacement on Puerto Rican culture; and the role of celebrity in political activism (and vice versa).
La Meriendita
Once a month
In-Person at CENTRO Library & Archives | FREE, RSVP required
A new in-person series in celebration of our 50th anniversary! Join CENTRO once a month in the CENTRO Library & Archives for La Meriendita, a story hour dedicated to children's books that nurture interest in reading while also championing the Diasporican community.
CENTRO at the Puerto Rican Day Parade
June 12
In-Person on Fifth Avenue in New York City | FREE, no RSVP required
CENTRO is back and will be marching in the Puerto Rican Day Parade in New York! Join CENTRO in this momentous occasion as we celebrate our 50th anniversary and gather as a collective to honor our heritage, stories, and people.
To learn more about CENTRO, its 50th anniversary, and fundraising campaign, please visit centropr.hunter.cuny.edu/50th-anniversary.
---

About the Center for Puerto Rican Studies (CENTRO)
Founded in 1973 by a coalition of students, faculty, and activists, the Center for Puerto Rican Studies at Hunter College (CENTRO) is the largest and oldest university-based research institute, library, and archive dedicated to the Puerto Rican experience in the United States. It provides support to students, scholars, artists, and members of the community at large across and beyond New York. Additionally, it produces original research, films, books, and educational tools and is the home of Centro Journal—the premiere academic journal of Puerto Rican Studies. CENTRO's aim is to create actionable and accessible scholarship to strengthen, broaden, and reimagine the field of Puerto Rican studies.
CENTRO is a treasured institution where researchers, academics, teachers, students, genealogists, filmmakers, and the community at large find primary (historical documents) and secondary sources about the history and culture of the Puerto Rican diaspora. Most facilities, resources, and programs in the City University of New York (CUNY) system are limited to affiliates of the University. In the case of CENTRO's Library and Archives, non-circulating materials and resources are open and available for use by the public at large, irrespective of CUNY affiliation. CENTRO's programs and services are similarly open to the broader community in New York City and beyond. Since its inception, the institute has served as a site of encounter and collaboration between university affiliates and community members.
About HUNTER College
Located in the heart of Manhattan, Hunter is the largest college in the City University of New York (CUNY) system. Founded in 1870, it is also one of the oldest public colleges in the country and famous for a student body that is as diverse as the city itself. Most Hunter students are the first in their families to attend college and many go on to top professional and graduate programs, winning Rhodes and Fulbright scholarships, Mellon fellowships, National Institutes of Health grants, and other competitive honors. More than 23,000 students currently attend Hunter, pursuing undergraduate and graduate degrees in more than 170 areas of study. The 1,700 full- and part-time members of Hunter's faculty are unparalleled. They receive prestigious national grants, contribute to the world's leading academic journals, and play major roles in cutting-edge research. They are fighting cancer, formulating public policy, expanding our culture, enhancing technology, and more.
About CUNY
The City University of New York is the nation's largest urban public university, a transformative engine of social mobility that is a critical component of the lifeblood of New York City. Founded in 1847 as the nation's first free public institution of higher education, CUNY today has 25 colleges spread across New York City's five boroughs, serving 243,000 degree-seeking students of all ages and awarding 55,000 degrees each year. More than 80 percent of the University's graduates stay in New York, contributing to all aspects of the city's economic, civic, and cultural life and diversifying the city's workforce in every sector. CUNY's graduates and faculty have received many prestigious honors, including 13 Nobel Prizes and 26 MacArthur "Genius" Grants. The University's historic mission continues to this day: provide a first-rate public education to all students, regardless of means or background.