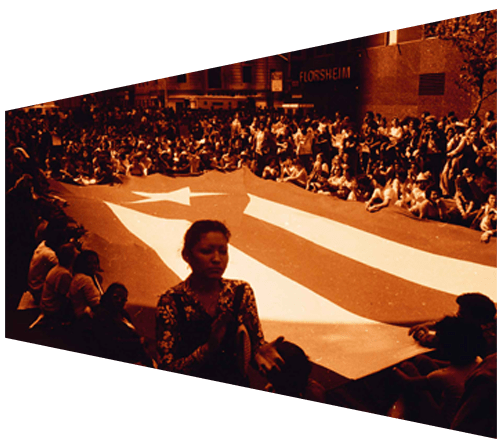 Afternoon Tertulia: Is Statehood as a Decolonizing Option for Puerto Rico?
Event Organizer: Center for Puerto Rican Studies
Cost: Free
Virtual Event
March 29
@
1:00 pm
–
2:00 pm
EDT
What would be the implications of Puerto Rico shifting its status from an unincorporated territory to a state? As part of the Bridging the Divides Decolonization study group, CENTRO Directora will have a conversation with Prof. Christina D. Ponsa Kraus and Rep. José Bernardo Márquez.
This event is part of a series including discussions of independence, free-association, reparations, comparative cases, and questions regarding transitions, procedures, the role of the diaspora, migrants, and "expats." View our last event with José Caraballo-Cueto here.
This event is part of the CENTRO 50th Anniversary Celebration! Join us all of 2023 in celebrating 50 years of CENTRO's work to strengthen, diversify, and reimagine the field of Puerto Rican Studies!
Support our 50th Anniversary here!
Main Amp Image: Carlos Ortiz Collection. Activists holding up the Puerto Rican flag during the Hostos Community College demonstrations. Center for Puerto Rican Studies Library & Archives, Hunter College, CUNY.