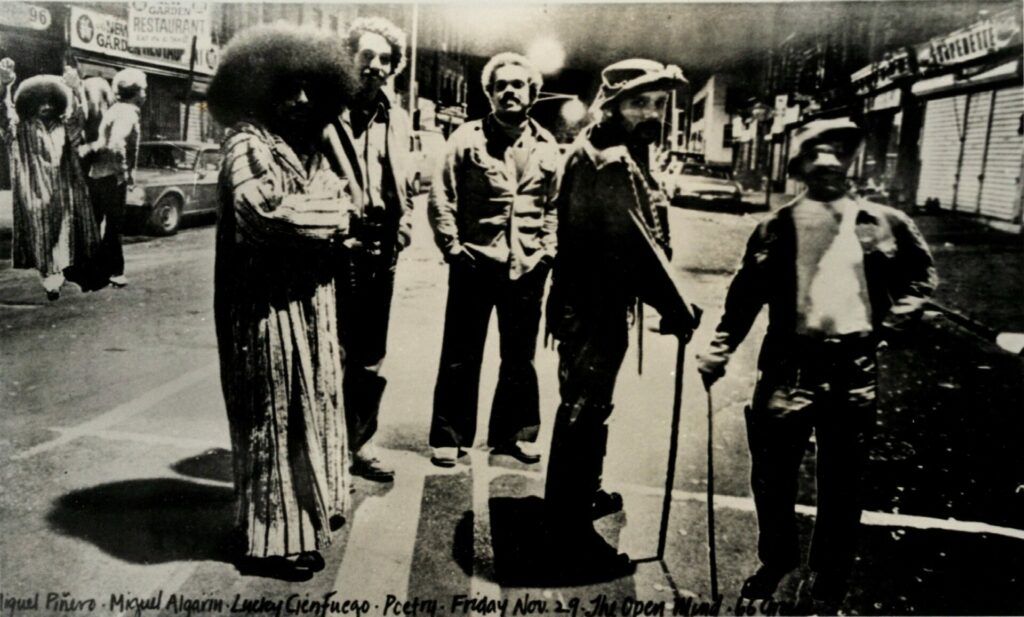 The Center for Puerto Rican Studies (CENTRO) is excited to announce a partnership with Arte Público Press at the University of Houston for el Proyecto de Literatura Puertorriqueña. CENTRO will be providing access to its archives to Arte Público Press to collaborate on a database of Diasporican writers and archival resources.
El Proyecto de la literatura puertorriqueña/The Puerto Rican Literature Project (PLPR) was initiated by a collective of prominent scholars, writers, and translators from Puerto Rico and the U.S. Diaspora who are working in partnership with the Arte Público's University of Houston to develop a free, user-friendly, and open-access digital portal in Omeka that people in the United States and Puerto Rico may use as a resource to learn and teach Puerto Rican literature.
The project was conceived as a means of reflecting and responding to grass-roots community exchanges by Puerto Rican writers across all regions, in order to bring more public attention to a national body of writing that is extraordinary in scope, as well as a means to make these voices visible to our writers and reading communities at large.
"This partnership is extremely valuable as it builds on the labor of people working across disciplines, communities, and borders to create networks and works that center our Latina/o/x communities" shared Dr. Gabriela Baeza Ventura, Associate Professor of US Latino Literature at University of Houston and Executive Editor of Arte Público Press.
As part of the partnership, CENTRO's Associate Director of Arts and Culture, Ángel Antonio Ruiz Laboy, will also join Arte Público Press' Board of Directors. As Associate Director of Arts and Culture at CENTRO, he oversees the integration of arts to CENTRO's programming as well as the creation and acquisition of new cultural contents and programs.
"CENTRO was founded with the goal to 'bring the community into the university' and this project is doing just that. It is essential that Puerto Rican literature remain accessible to our global community of educators, researchers, artists, and individuals looking to deepen their knowledge which is why we are so thrilled to share our resources and partner with Arte Público Press," added Ángel Antonio Ruiz Laboy, who is developing a similar project with visual artists: Diasporican Art in Motion.
As the partnership develops, both organizations look forward to hosting virtual and in person events while sharing digital resources available at CENTRO's Library and Archives.
About The Center for Puerto Rican Studies at Hunter College (CENTRO)
Founded in 1973 by a coalition of students, faculty, and activists, the Center for Puerto Rican Studies at Hunter College (CENTRO) is the largest university-based research institute, library, and archive dedicated to the Puerto Rican experience in the United States. CENTRO provides support to students, scholars, artists, and members of the community at large across and beyond New York. CENTRO produces original research, films, books, and educational tools, and is the home of CENTRO Journal—the premiere academic journal of Puerto Rican Studies. The aim of CENTRO is to create actionable and accessible scholarship to strengthen, broaden, and reimagine the field of Puerto Rican studies.
About Arte Público Press
Arte Público Press was founded in 1979 to further the endeavor of providing a national forum for Hispanic literature. As part of the ongoing efforts to bring Hispanic literature to mainstream audiences, Arte Público Press launched the Recovering the US Hispanic Literary Heritage Program in 1992. This program represents the first nationally coordinated attempt to recover, index and publish lost Latino writings that date from the American colonial period through 1960. Publishing twenty five to thirty books each year, Arte Público Press is David to New York publishing industry Goliaths. However, because of its cultural sensitivity to its writers and the experiences they write about, along with a vision for the role of Hispanic literature in the United States, the Press has demonstrated that size (or lack of it) is not proportionally related to success in the commercial book market.