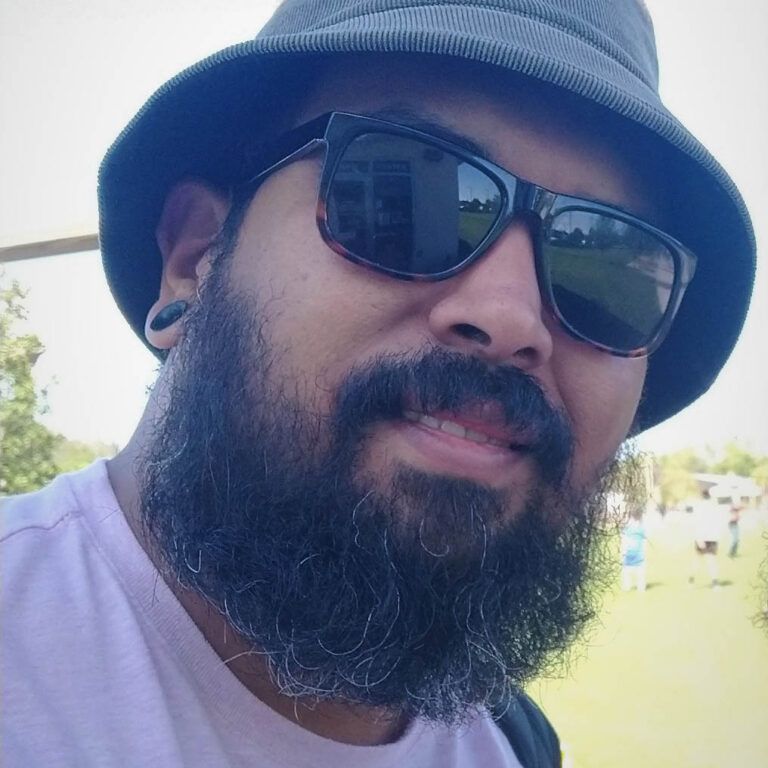 Roberto Marquez
Contact
As an artist who comes from a country with a long history of colonization, I am interested in the exploration of the colonized behaviors to find the humor and ironic characteristics that exist in its identity. Departing from a colonized perspective, I often encounter the irony of the colonized person always striving to emulate the colonizer in order to find and develop their own identities. Humor is the most frequent thought that surrounds my studio. Questioning the history of painting and art, as well as examining my own history and its relevance creates interesting possibilities. Currently, I'm working with ceramics and paint, engaging in a conversation that allows ambiguities and strange scenarios to challenge the reading of the piece. My paintings are made using ceramic as a material to imitate the facture of painting, bringing a colorful, ironic, and dark humor of the painterly painting abstractions. Through my body of work there is a tone of frustration and humor of figurative imagery that look of its own acceptance. At times, the failure to articulate myself effectively results in multiple readings of the motifs and images in my work, which allows the viewer to connect with his own thoughts.
Roberto Marquez graduated cum laude in 2005 from the painting department of the School of Fine Arts of Puerto Rico in San Juan and was the recipient of the Carlos Collazo Scholarship. From there he began to participate in the field on a local and international level, developing an honest body of work and experiencing positive results in his career. His work draws humor through the creation of characters interacting scenarios that deal directly with human behavior. The life experiences of any individual are affected by how we think and are channeled by our values​​, ideologies, moralities, etc. Similarly, these channels depend on the way we were formed, the degree of seriousness or sense of humor we can achieve from them. These subjectivities are the points of departure from which Marquez informs, directs, and places forms. These forms stem from the places where people position themselves and interact within the world. Being an interdisciplinary artist exploring humor in a socio-political context from a personal perspective, Marquez attempts to demonstrate a set of beliefs. These beliefs are such an important component that they end up becoming a part of the comedy.
Since 2005, Marquez has participated in various group exhibitions such as Ninja's killed my family, need money for kung fu lessons in Galeria Comercial of San Juan (now called Roberto Paradise Gallery), one of the most influential and internationally recognized galleries in Puerto Rico. He has also participated in Puerto Rico's 2006 National Show, Arsenal de la Puntilla in San Juan, a key exhibition showcasing significant contemporary art on the island. In 2008 he exhibited in Scope during Art Basel Miami. He has also shown at the Luis Adelantado Gallery in Spain (2009), and at Art Beijing, China (2010), Zona Maco, Mexico (2010), and a solo show at the Circa Contemporary Art Fair, Puerto Rico (2010). In 2011 Marquez was selected to be included in the book Fresh Contemporary Art, which featured 50 Puerto Rican artists under 35 years old, edited by Celina Nogueras Cuevas. This, along with being named one of the 50 most important artists in Puerto Rico by the publication Fresh in 2010 has allowed Marquez to establish himself as an important emerging artist and to flourish as a human being, artist and cultural manager. Marquez was born in San Juan, Puerto Rico and received his B.F.A. at the School of Fine Arts in Puerto Rico and MFA at the University of South Florida in Tampa .
Featured Work: