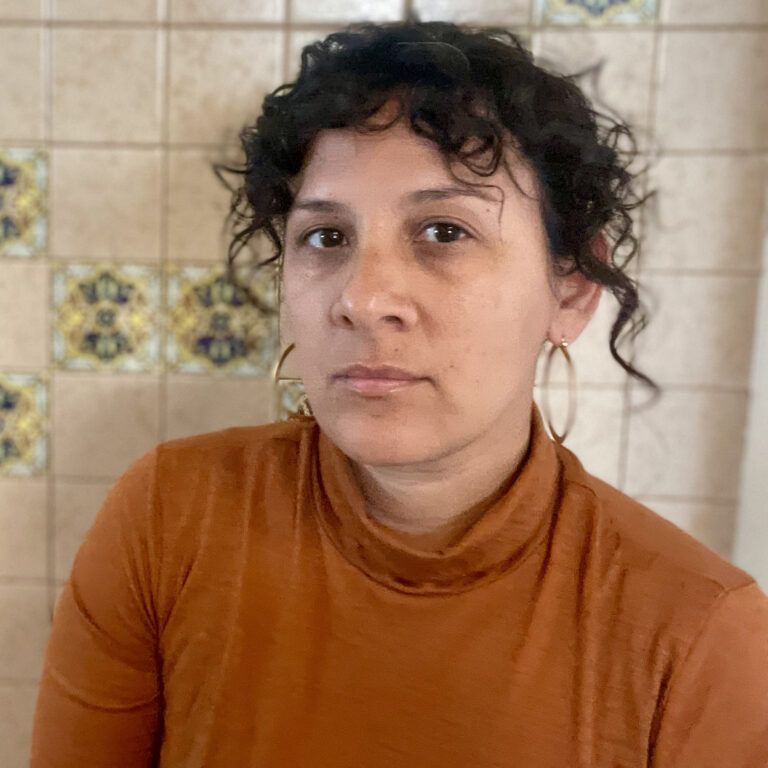 Mireya Lucio
Contact
I am an interdisciplinary artist, writer, director, and performer.
I was born & raised in Puerto Rico, then I lived in New York, and now I live in Los Angeles.
I practice art and magic, I cannot separate one from the other.
Performance is ritual and ritual is performance.
Arrangements of words and objects are spells.
Meaning making and disrupting are spells.
I believe in art and magic as tools for healing, preservation, revolution, connection, and liberation.
I trained as an actor, singer, and physical performer (BFA Tisch/NYU; Moscow Art Theatre; MFA CalArts). I invite amateur and do-it-yourself aesthetics to disturb established modes of theatrical performance, and activate embodied research as ritual acts of decolonization/unsettling.
My practice engages a multi-referential and horizontal research sharing process, drawing on historical documentation, literature, user-generated online platforms, macro/micro cultural phenomena, and personal experience, in order to create events that consider American mythologies, exorcize cultural content, and subvert authoritative ways of accounting for truth.
Mireya Lucio (born in Puerto Rico and living in Los Angeles by way of New York) is an interdisciplinary artist, writer, director, and performer. After training as an actor (BFA Tisch/NYU; Moscow Art Theatre; MFA CalArts), Mireya developed a performance-making practice stemming from a love of dramaturgy and intuitive assembling. Mireya's work has taken the form of dinners, lectures, walking tours, videos, stage shows, and game nights. Her full-length solo performances unravel timelines embedded with precise historical reenactment into musical extravaganzas: "Brandenburg Gate: The American Hits" (an episodic timeline of US presidential visits and foreign celebrity presence in Berlin, along with renditions of number-one Billboard Chart hits of the day), and "¡Con la boca es un mamey!" (a non-authoritative lecture-cum-personal revisionist history of Puerto Rico as a U.S. colony). Her collaborative practice with Sallie Merkel, Emotional Labor Co., weaves popular culture and academic inquiry into non-linear, transgressive studies of girlhood (as in Our-So-Called Sleepover, or, Freud and Jung Crash 1995 Through a Ouija Board), and creates transformative ritual via playful entertainment (as in The Commons digital series and the iterative Witches' Cabaret). Her current project, Conversations with my Descendants via Sci-Fi Space Odyssey: a screenplay for the stage, is a live multimedia performance that fuses speculative fiction, memoir, and post-colonial essay as an embodied future archive of inheritance (performed at LAX festival in 2022).
Featured Work: