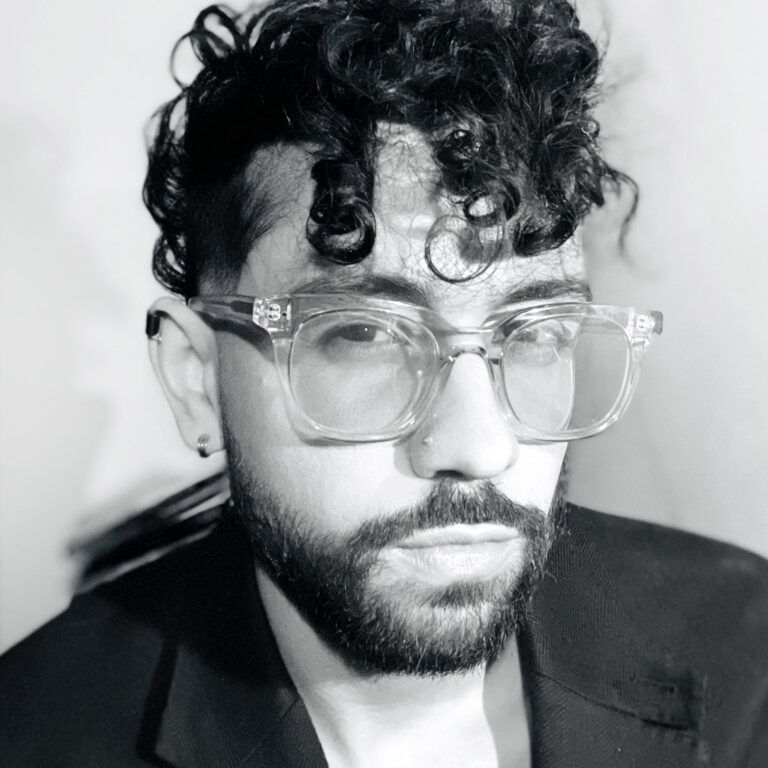 Lionel Cruet
Contact
I create large-scale audiovisual installations, experimental digital prints, sound arrangements in space, and videos that recreate spaces using imagery of natural spaces as a metaphor to understand the complex and interconnected realities we all live in. The sources that generate the artworks are in digital form, archival material, and research-based, serving to create the installations themselves. Through my artworks and practice, I constantly confront geopolitical issues, ecology, and technology to find justice in the relationships that humans have with the natural world, always underlining a conceptual framework that comes from my experiences as a Caribbean product of colonialism in dialogue with the rest of the world.
Lionel Cruet was born in San Juan, Puerto Rico and currently lives and works in both New York City and San Juan. He received a Bachelor of Fine Arts from La Escuela de Artes Plásticas y Diseño in Puerto Rico, a Master of Fine Arts in Digital Interdisciplinary Art Practice from CUNY – The City College of New York, and a Master of Education from the College of Saint Rose. In 2013, he was a recipient of the Juan Downey Audiovisual Award at the 11th Media Arts Biennale at the National Museum of Fine Arts in Santiago, Chile. In 2018, he was a Fellow at the Socrates Sculpture Park in New York City and a Fellow from The Laundromat Project, an organization that focuses on the arts and social engagement in New York City. In 2021, he continued his research on art projects during a residency at the Centro de Arte Contemporáneo de Quito, Ecuador.
Cruet uses a variety of mediums, including experimental digital printing processes, performance, and audiovisual installations, to address issues related to ecology, geopolitics, and technology. His artworks have been included in exhibitions at the Bronx Museum of the Arts (2017), Everson Museum of Art in Syracuse (2017), and a solo exhibition at the Bronx River Art Center (2015). In 2021, he had a solo exhibition at El Lobi in San Juan, Puerto Rico, which was reviewed by the Latinx Project NYU, and have been reviewed by Made in Mind Magazine, designboom, and Latinx Spaces. He has also participated in artist residencies, including the Art Omi residency in 2018 and SHIFT 2022 at the Elizabeth Foundation for the Arts.
Cruet works with the New York City Department of Education and several nonprofits that promote art and aesthetic education for inner city immigrant youth. In 2020, he co-founded an independent art organization in Puerto Rico, banasta: residencia artistica, which offers an artist residency and sessions of art criticism to develop the artist's production.
Featured Work: