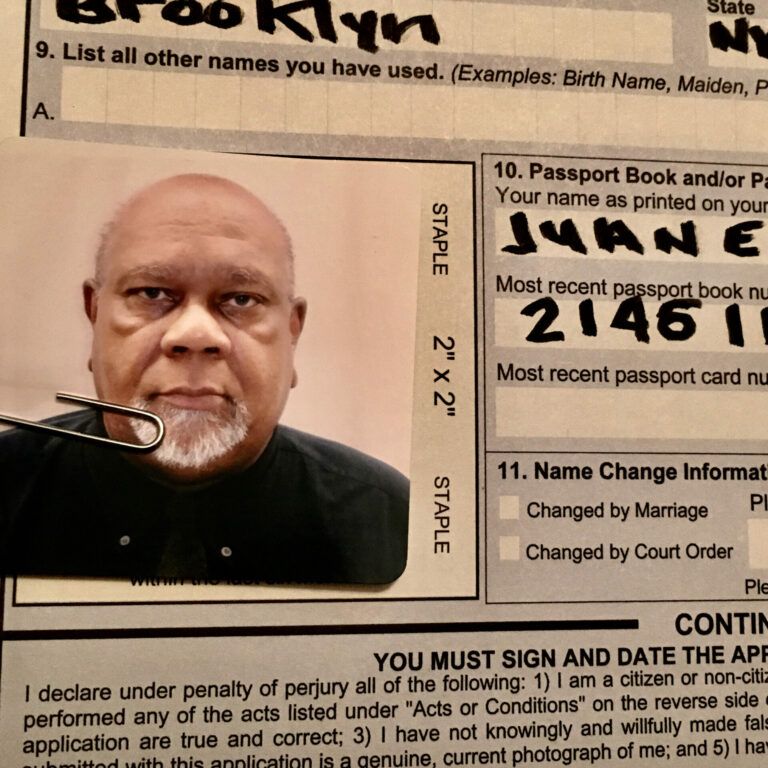 Juan Sanchez
Contact
Art can express a determination and feeling of the human spirit. It can compel, inspire, influence, and empower. My mixed media paintings, works on paper, and videos are visually layered and loaded. They speak to culture, history and issues of Puerto Rican identity and the struggle against colonialism. My use of color, texture, photographic images, text, collage, and other signifiers reference Judeo-Christen iconography, African symbols, Caribbean Taino Indigenous petroglyphs, among other signs to further contextualized a contemporary, popular, and urban experience. The cries, anguish, rebellion and struggle for social justice and self-determination in addition to celebrating the beauty, joy, and the life-assertive spirit are what I try to imbed in my art. 
Born to working-class Puerto Rican immigrants in Brooklyn, NY, Juan Sánchez first gained recognition for his large multi-layered mixed media collage paintings addressing issues of Puerto Rican identity and the struggle against U.S. colonialism. Sánchez exhibited and lectured throughout the United States, Europe, and Latin America. His art is in the permanent collections of the Metropolitan Museum of Art, the Whitney Museum of American Art, the Museum of Modern Art, El Museo del Barrio, El Instituto de Cultura Puertorriquena, San Juan, Puerto Rico, Centro de Arte Contemporáneo Wilfredo Lam, Havana, Cuba, the Smithsonian's Museum of American Art, The National Museum of African American History & Culture and The National Portrait Gallery and the Mead Museum of Art.
Among several awards and acknowledgments, Sánchez was awarded the 2022 Artist Award from the Artist Legacy Foundation, the US Latinx Art Forum (USLAF) Latinx Artist Fellowship, the 2020 CUAA Augustus Saint-Gaudens Achievement in the Visual Art Award and was inducted into The Cooper Union Hall of Fame.
Juan Sánchez is Professor of Art at Hunter College, The City University of New York.
Featured Work: