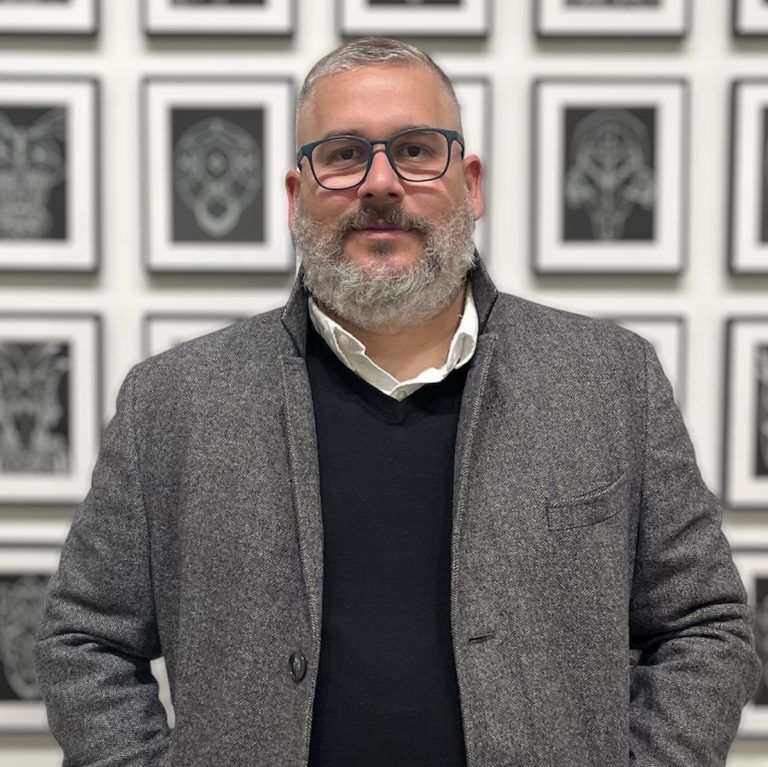 Juan Alberto Negroni
Contact
My work encircles the details of myself growing in a mid-lower-class family. Going out or traveling was not an option for us since my father's income was the only money we had. My mom was in charge of the house, me and my siblings. So, they made sure our house was a nice place to coexist and a peaceful place where we could enjoy and live in as much harmony as we could. Everything had to be shared… Spaces and corners inside the house acquired special importance and had become more and more meaningful with time. This is something I started understanding when I moved to my own place.
As we learned to cherish every object, me, as a creative child, understood the value of each one of these items, its shape and its placement in the house. I explore my identity as a brother, as a son, as a Puerto Rican and so on by remembering and paying homage to the place I grew up in. In Puerto Rico's/Caribbean's weather, cross ventilation is super important, especially in small homes. The Miami window plays an important role in our everyday life. It wasn't only for ventilation, it helped with hanging the clothes to dry and it was also a communication system between neighbors. We would have a conversation; we would trade toys or share yesterday's leftovers through the window. In my work, even when abstract, there are glimpses of corners, tabletops, vases, glassware, Miami windows, amongst other household elements. Also, we can see maps and birds-eye views of pieces of land, islands… My work sometimes puts the viewer as far as possible from the garden while in other instances, place them inside it.
Recently, I have also started analyzing and researching events and socio-political conditions that formed and shaped Puerto Ricans, Caribbean's and Latin Americans oneness. Colonialism, the Atlantic Slave trade and cultural heritage are new elements attached to my practice. Even though I come from a printmaking background, I mostly work with acrylic paint, watercolor, gouache and ink, which gives me a sense of not being a hundred percent in control of the medium. Still, the way I compose my images is tightly related to printmaking, especially to the traditional silkscreen posters from mid-century to the '70s.
Juan Alberto Negroni was born in Bayamón, Puerto Rico in 1979. Negroni is based in Dallas, Texas and possess an MFA in Studio Arts from Southern Methodist University in Dallas TX, an MA Ed in Art History and Museum Studies from Caribbean University PR and a BFA with a Major in Printmaking from Puerto Rico School of Fine Arts and Design. Counts with seven solo shows, The Defect Effect, If it weren't for my horse, Not About Beauty (Religion, Politics and other failures) all in San Juan, PR, Tiny Floral Show, in Dallas TX and A Midsummers Night's Dream at 18.2208° N, 66.5901° W, Texas Woman's University, Denton TX, Sereno at Carneal Simmons, Pacificaribbean at the San Luis Obispo Museum of Art, San Luis Obispo CA and Maneras de Llegar at Sagrado Corazón Univ. Art Gallery in San Juan PR.
Has participated in multiple group shows such as Detroit: A Brooklyn Case Study, SUPERFRONT LA, Los Angeles CA 2010, Dialectic City, curated by Carla Acevedo-Yates (w/Francis Alÿs, David Lamelas, among others), Muestra Nacional de Arts, Instituto de Cultura Puertorriqueña, San Juan PR 2015 and 2018, Art in America, (Curated by Julie Torres) at The Satellite Show in Miami FL 2015 & Elizabeth Stone Harper Gallery, SC in 2016, Kinds of Monuments, (w/Christian Boltanski, Luis Camnitzer, Cai-Guo-Qiang, Robert Morrison, Alberto Burri, amongst others), Zattere Cultural Flow Zone, Dorsoduro, Venice IT, 2da Gran Bienal Tropical in Loiza, PR, Home & Visitor at Le Consortium, Dijon FR, Topologies of Excess: A Survey of Contemporary Practices from Puerto Rico (curated by Emma Saperstein and Mariola Rosario), Harold J. Miossi Art Gallery, San Luis Obispo CA, Hail Mary at Liliana Bloch Gallery, Equity in the Arts Fellowship Exhibition, Talley Dunn Gallery, Dallas TX, Galée Royale at Gallerie Rompone, Cologne DE, and many others. Recipient of the Meadows Artistic Scholarship Award 2015 and the 2017 Ecole Nationale Supérieure d'art Dijon Residency Fellowship.
Featured Work: