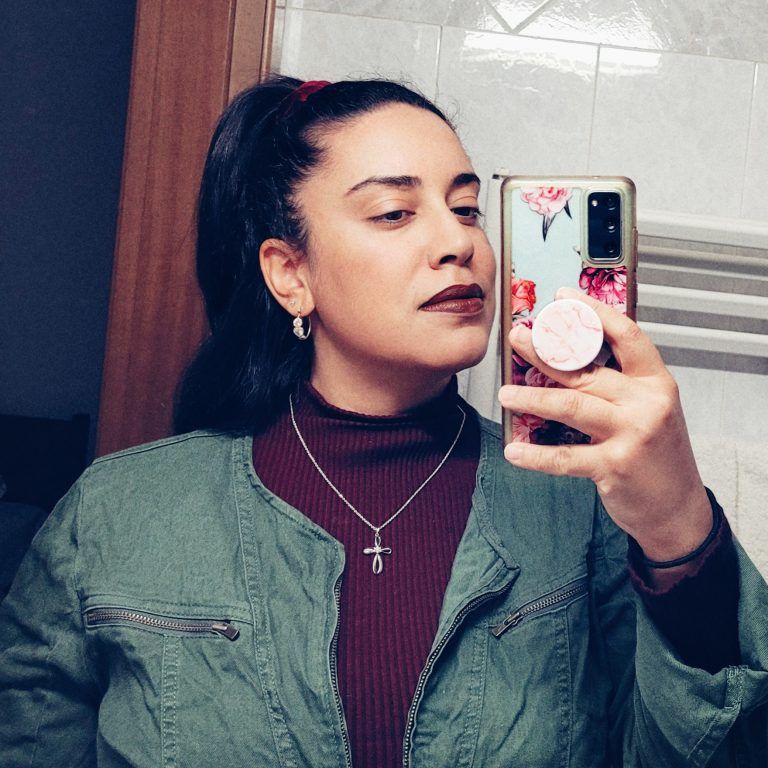 Amanda Raquel Dorval
Contact
I was born in NYC to Puerto Rican and Dominican parents, but my genetic makeup is Southern Iberian, Indigenous American, and Western Sub-Saharan African. This mestizaje is reflective of the racial mixture that resulted from brutal colonialism in the Caribbean after the arrival of Columbus in 1492.
My work explores Nuyorican experience and the cultural legacy of colonialism in Puerto Rico, though I also tie in aspects of my own military experience. I explore traditional themes and motifs that either come from Puerto Rico's indigenous Taíno culture, were brought over by European conquistadores, or which exemplify Nuyorican culture. My primary media includes beadwork, an art form deeply rooted in indigenous cultures, as well as photography, embroidery, sewing, weaving, costume design, and Western painting techniques. I consider my artistic style mestizo, a mixture of indigenous and Western traditions which mirrors my own genetic mestizaje. The culture of the Taínos is prominent in my art. It is estimated that 60% of modern-day Puerto Ricans have Taíno DNA. Additionally, dark-skinned women are a dominating presence in my work. Finally, I often invoke religious themes which are entrenched in modern Puerto Rican culture.
Amanda Raquel Dorval (b. 1987), originally from Queens, NYC, is a Nuyorican-Dominican artist, library professional, Middle Eastern Studies graduate student, and anti-war veteran who served seven years in the US Air Force. She received her BA in art history from Barnard College and graduated in May 2022 with an MS in Library and Information Science from Long Island University with a concentration in Archives Management, Rare Books and Special Collections. Amanda was the Bibliographer of Indigenous American art at The Metropolitan Museum of Art's Watson Library from 2021 to 2022. She was a 2022-2023 Research Fellow at the Hispanic Society Museum & Library, and also has library/archive experience at the American Museum of Natural History, World Monuments Fund, Brooklyn Museum, Jewish Museum, and Wildenstein Plattner Institute. As an artist, Amanda receives inspiration from her cultural heritage and military experiences. She is interested in the exploration of traditional and popular Puerto Rican, Nuyorican, and Taíno heritage and culture through use of photography, photo collage, sewing, beadwork, painting, embroidery, weaving, and costume design.
She is also currently pursuing a second masters degree in Near Eastern Studies at New York University, where she is interested in the cross-cultural influences between the Middle East and Latin America as well as visual culture and heritage in Iraq.
Featured Work: