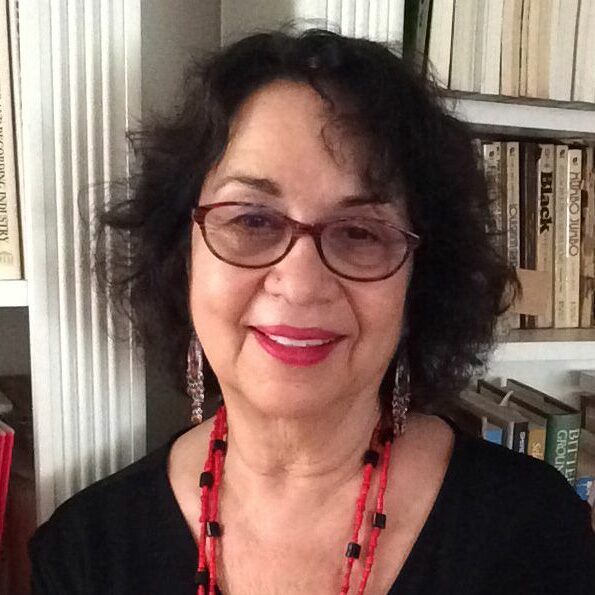 Iris Morales
Youth Outreach Advisor
Iris Morales is a lifelong activist, educator, and author. Currently, she is a member of the Political Training Institute of Mijente, an organization for Latinx people seeking racial, economic, gender, and climate justice. Since the 1980s, Morales has created programs at the intersection of social justice and media as a tool for change and founded several organizations dedicated to youth media education. As founding director of Red Sugarcane Press, she publishes books about Black, Indigenous, and people of color in the Americas. She is the author of Through the Eyes of Rebel Women and the forthcoming Revisiting Herstories: The Young Lords Party, as well as the anthologist and editor of Voices from Puerto Rico: Post-Hurricane Maria and Latinas: Struggles & Protests in 21st Century USA.
Morales is coauthor with Dr. Raquel Ortiz of Vicki and A Summer of Change! ¡Vicki y un verano de cambio! This bilingual children's book is inspired by actual events in East Harlem in 1969 when residents and members of the Young Lords Organization united to make positive community changes. At the heart of the story is the message: "You're never too young to make a difference!"
During the 1960s and 1970s, Morales was a leading member of the New York Young Lords. She documents this experience in ¡Palante, Siempre Palante! that was broadcast on public television in 1996 and continues to be screened in venues across the United States and Puerto Rico.

Morales holds a JD from NYU Law School and an MFA in Integrated Media Arts from Hunter College.