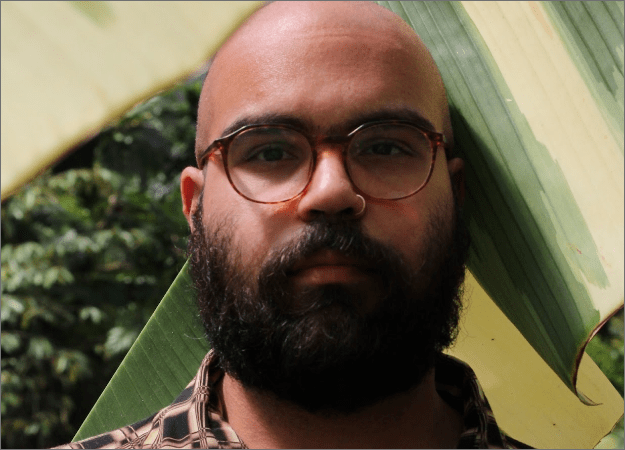 The Center for Puerto Rican Studies at Hunter College (CENTRO), in partnership with Museo de Arte Contemporáneo has named Jacoub Reyes as the winner of the Artistic Research Residency Program for Summer 2023. This project is designed to raise the visibility of Afro-Puerto Rican visual artists, ages 24+, and to support these artists as they develop important artistic contributions to the field of Puerto Rican Studies and culture.
"The main objective of this Art and Research Residency is to connect with the local community to foster a place of conversation and creativity. Jacoub is an innovative international printmaker and community art educator, which makes him an ideal candidate for this residency. For us this is a dream come true, to have the MAC en el Barrio program extended to the diaspora" said Marianne Ramirez Aponte, Executive Director and Chief Curator of the MAC.
For this project, Jacoub will utilize CENTRO Library and Archives to gather information to create a narrative that will inform his personal and community work through a historical lens. As part of this, he will incorporate participatory design, hands-on printmaking workshops, and unprocessed materials in CENTRO's archives to facilitate dialogue between the community.
"This partnership will help with our mission to promote the knowledge of Diasporican artists in Puerto Rico. We are very excited about this collaboration with such an important institution in the archipelago. MAC en el Barrio is now MAC in El Barrio and we are looking forward to engage through art and research with our community members." -expressed Angel Antonio Ruiz Laboy, Associate Director of Arts and Culture at CENTRO.
"I hope to inspire others to research their familial histories, the contexts in which they live, and what they can do to get involved in initiatives. I also want to raise awareness and validity regarding mixed-race identities, not unlike myself, within Puerto Rican diasporic relations" said Jacoub Reyes.