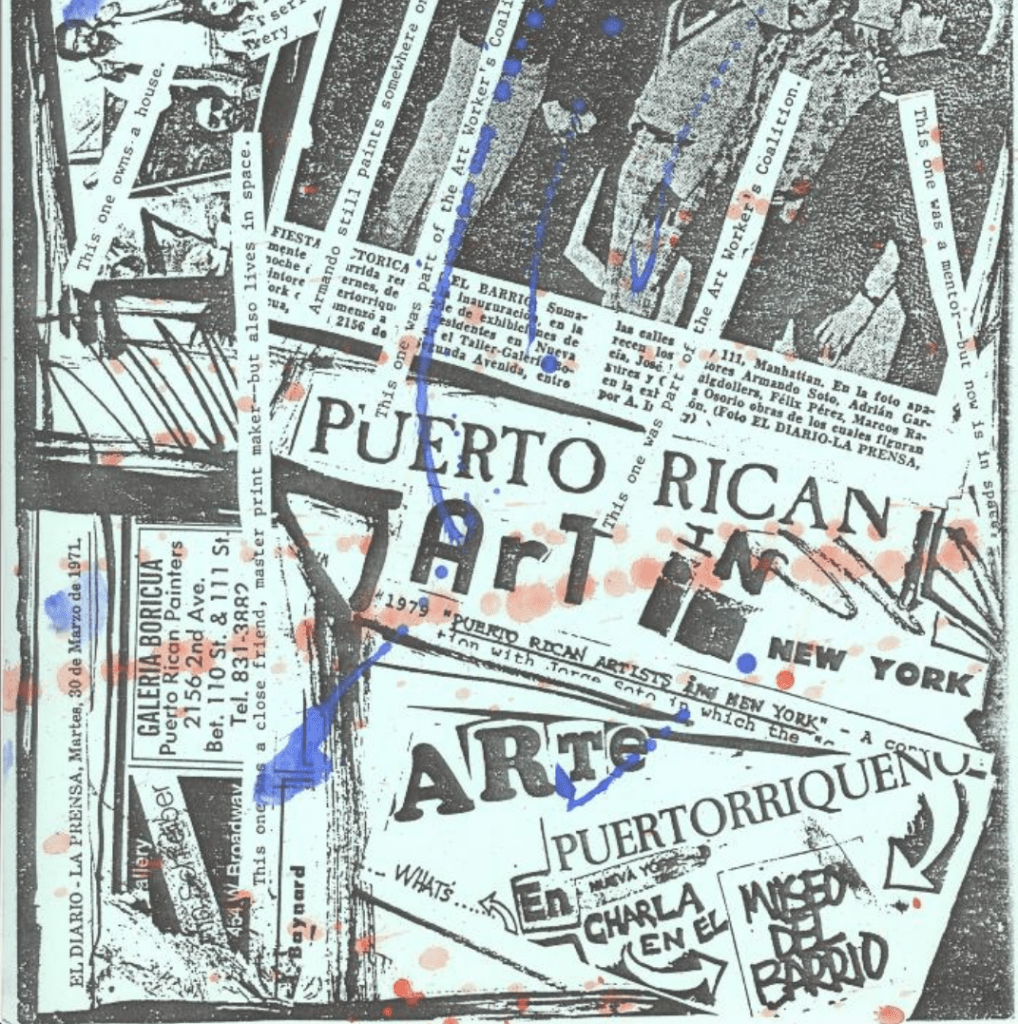 CENTRO is pleased to announce that it has joined the Latinx Arts Consortium of New York (LxNY) and will be in company with some of the most recognizable Latinx organizations in New York City including frequent partners like El Museo del Barrio, Hostos Center for the Arts and Culture, La Casa de la Herencia Cultural Puertorriqueña, Pregones, and Teatro SEA.
LxNY is a collaborative peer network dedicated to celebrating the city's diverse cultural landscape while advocating for adequate funding in arts and culture for Latinx organizations. As a member, CENTRO will have the opportunity to deepen its collaboration with other organizations and artists by showcasing the rich cultural heritage and impact of Puerto Ricans in the diaspora.
"We are excited to join this dynamic and vibrant community, and we look forward to collaborating with our fellow members to create transformative and radical projects that benefit Latinx New Yorkers" said Ángel A. Ruiz Laboy, Director of Arts and Culture at CENTRO.
Through this collaboration, CENTRO will be able to support and promote the work of artists and cultural practitioners with a much wider audience. Additionally, the partnership will allow CENTRO to continue uplifting the Puerto Rican diasporic experience and its intersections with the Latinx community of NYC while harnessing the collective power of the consortium to enrich the city's diverse cultural landscape.
To learn more about LxNY, please visit www.lxnyarts.org.
About The Center for Puerto Rican Studies at Hunter College (CENTRO)
Founded in 1973 by a coalition of students, faculty, and activists, the Center for Puerto Rican Studies at Hunter College (CENTRO) is the largest university-based research institute, library, and archive dedicated to the Puerto Rican experience in the United States. CENTRO provides support to students, scholars, artists, and members of the community at large across and beyond New York. CENTRO produces original research, films, books, and educational tools, and is the home of CENTRO Journal—the premiere academic journal of Puerto Rican Studies. The aim of CENTRO is to create actionable and accessible scholarship to strengthen, broaden, and reimagine the field of Puerto Rican studies.
About Latinx Arts Consortium of New York (LxNY)
Formed in 2020 by organizations serving Latinx communities and artists across New York City, LxNY aims to transform the historical underfunding of Latinx arts by advocating for the equity-driven missions of our cultural institutions, nurturing our deep relationships with community, and stewarding our hard-fought legacies into the future. Advancing cultural work as essential work, LxNY honors the expertise of our multigenerational arts leaders and culture bearers, harnessing their collective experience to better serve the city's diverse cultural landscape.