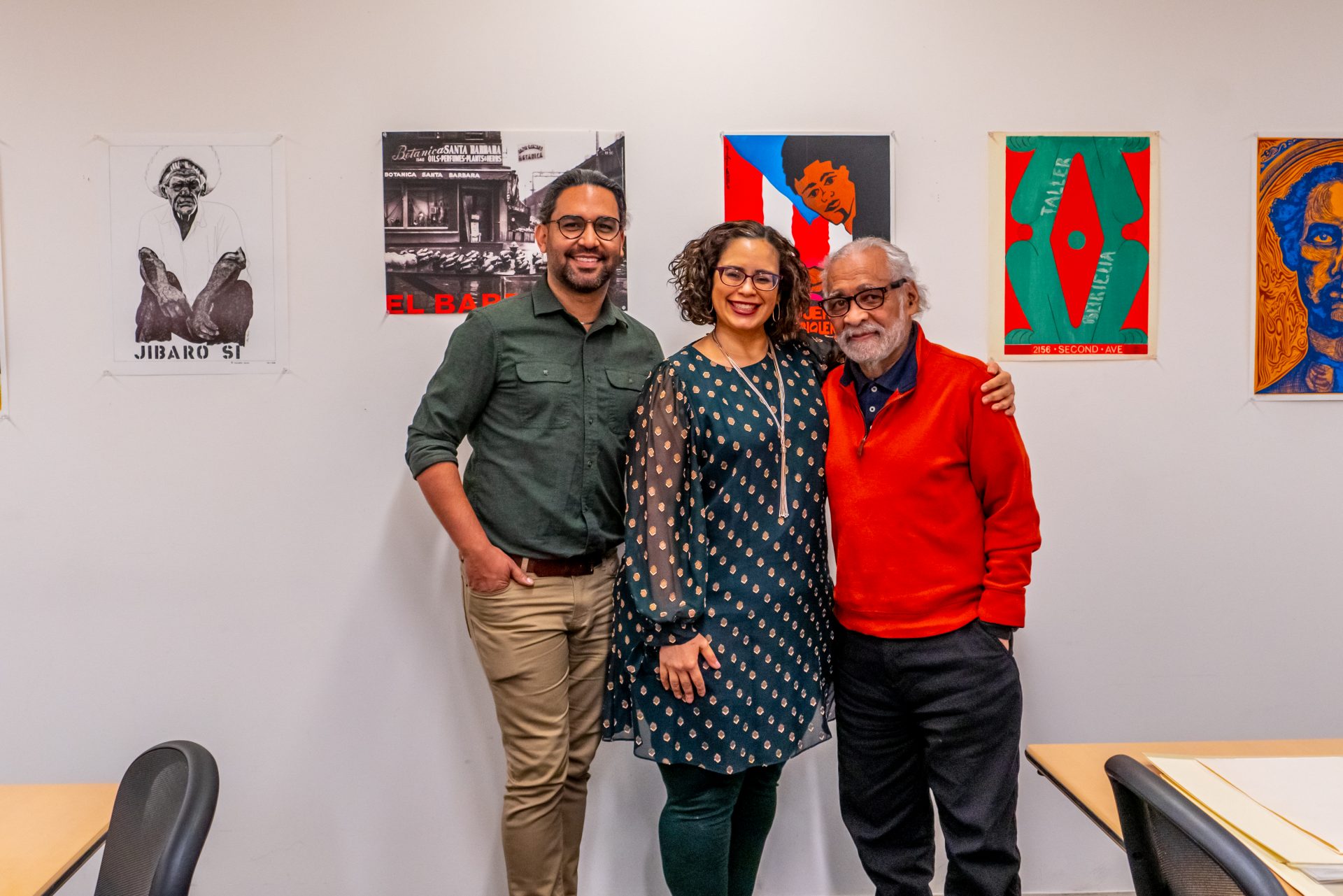 The Center for Puerto Rican Studies begins 2022 with the announcement of its first Artistic Residencies Program. With the goal of promoting artistic research, focusing on the Puerto Rican Diaspora experience, CENTRO seeks to grant a total of five annual residencies for artists to research in our Library and Archives.
Each semester there will be 2 two-month residencies and a four-month residency that will take place during the summer. For this first semester of 2022, the resident artists are Ángel Vázquez and Hiram Maristany.
Ángel Vázquez is a Puerto Rican playwright who lives in New Jersey and is already conducting research in our archives in order to complete a play on the contributions of Puerto Ricans in the United States. His residency is funded by individual donations received under our Giving Tuesday Campaign last November, 2021. On the other hand, the renowned New York photographer, Hiram Maristany, will work on a documentation project for visual artists from El Barrio through a mentorship with a group of six Hunter College students who received scholarships from HBO last semester. The Maristany residence is supported by Ponce Bank.
CENTRO's Artist Residency Program is running on a pilot basis this semester with the proposals presented directly by these two artists. Soon, CENTRO will be sharing the guidelines and selection criteria to present projects to be carried out both in the summer and in the next semester.