Scholarly group brings together academics, journalists and artists to study issues confronting Puerto Rico and its diaspora throughout the United States
The Center for Puerto Rican Studies at Hunter College, announced today the selection of its inaugural group of Bridging the Divides fellows, funded by a $1.2 million grant from the Mellon Foundation. After receiving an outstanding number of applications an external review committee selected 12 artists, scholars, and journalists from both Puerto Rico and its diaspora to undergo collaborative research on questions of decolonization. The chosen group represents the top 7% of applicants to the highly competitive program.
"The quality of applications was so high that our external review committee and the Mellon Foundation both agreed that two artists were not enough! We are now welcoming our 12 inaugural fellows and look forward to convening in September," said Dr. Yarimar Bonilla, CENTRO's Directora. "We are thrilled by the response to the fellowship program, and cannot wait to convene this first study group of fellows to spark new dialogues about Puerto Rico that span across disciplines and experiences."
Each Bridging the Divides study group will result in a collectively authored publication with concrete policy recommendations for Puerto Rico's political, economic, social and cultural future. The inaugural study group will focus on the topic of decolonization, and will be led by Bonilla and Dr. Efrén Rivera from the University of Puerto Rico Law School.
"The range of voices and perspectives among our fellows is bound to catalyze transformative discussions and questions," said Rivera.
Study groups will also convene outside experts to present at public events, work within smaller groups, contribute to a digital media hub, and develop new conceptual pathways for reimagining Puerto Rico's future. Supported by the Mellon Foundation, the study groups are designed to strengthen the humanities, arts, higher education, and cultural heritage.
CENTRO is thrilled to announce the recipients of the first Bridging the Divides study group fellowship:
Artists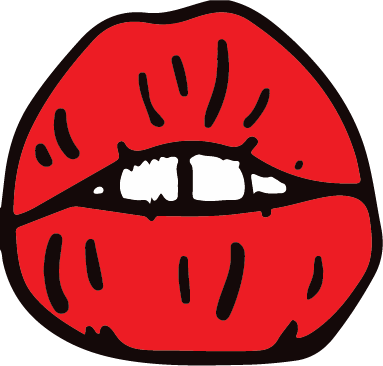 Bemba PR is a street art collective focused on political participation working on streets and communities of Puerto Rico since 2014-15. Bemba PR promotes creativity as an instrument of struggle in the colonial and austerity context of Puerto Rico.
Bemba PR will create a case study from a creative perspective that challenges history, narratives and aims to create a tool for political-historical literacy. The case study centers on Juan Bono, a character conceptualized by Bemba PR derived from Juan Bobo and James Bond, a destabilizing agent who works for the interests of banking, corporations, and the US government; and has been involved in key turning points for colonization.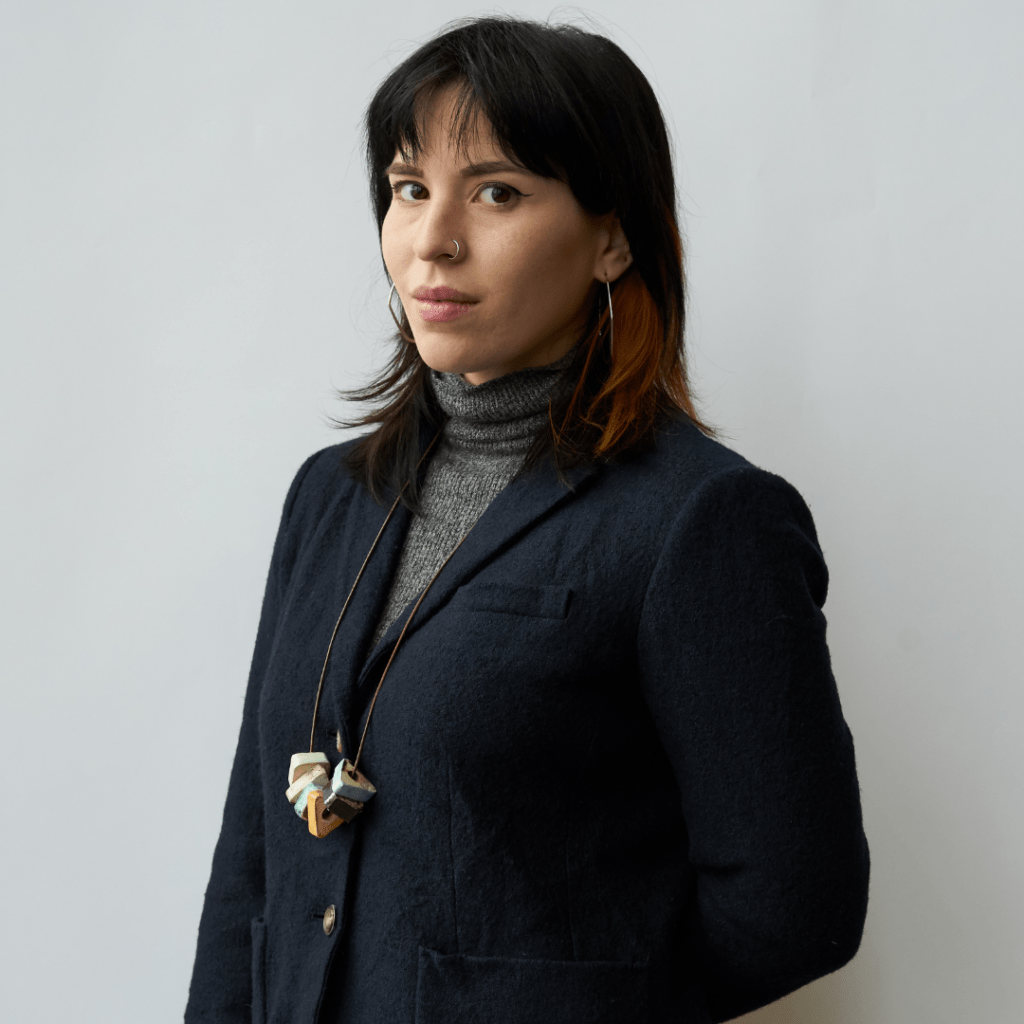 Bettina Pérez Martínez is a Puerto Rican curator, art historian, and researcher. Her current research focuses on navigating Caribbean identity, diaspora and placemaking, decolonial studies, geopolitics and ecology through the work of contemporary visual artists in the region. Bettina holds an M.A. from Concordia University, and a BA and BFA from SUNY Purchase in New York. She is the curator for Seascape Poetics, a co-curator for the 2022 Art POP Festival, and a fellow for the Bridging the Divide Initiative in the Center for Puerto Rican Studies in New York.
Martínez will curate an exhibition with photographic documentation of the public mural interventions created in the Baldorioty de Castro Avenue by the anonymous artist collective, Colectivo La Puerta. As the artist collective paints over the same wall, located on a highly trafficked highway in San Juan, the layers of past murals mark the passing of time and the ephemeral documentation/archiving of political scandals and injustices affecting the archipelago, many omitted by popular media sources. Despite the murals' limited display on public walls, their documentation withstands through their dissemination across social media, thus reaching both Puerto Ricans on the archipelago and in the diaspora.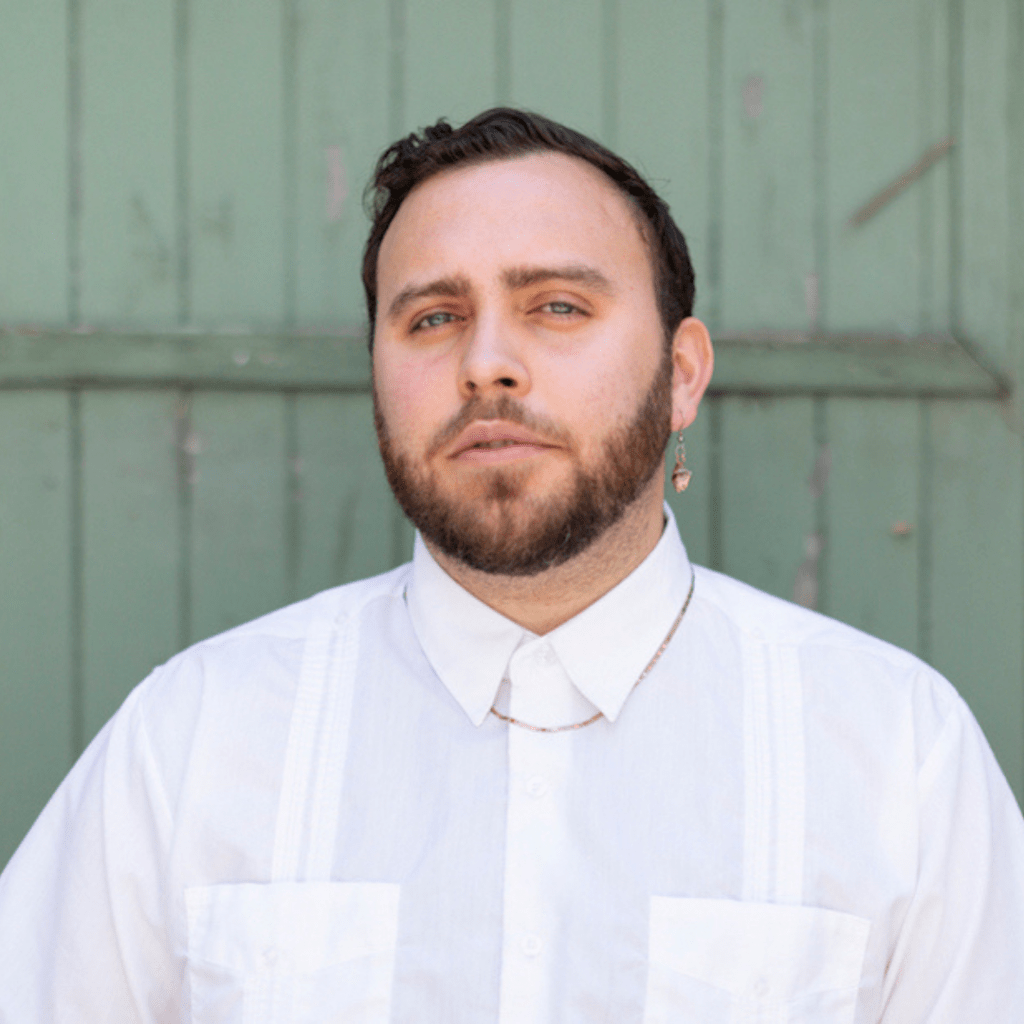 Juan Carlos Rodríguez Rivera is a designer, artist, educator and curator passionate about food, lover of ephemeral objects, gradients and anything deemed as kitsch. Juan Carlos was born and raised in Cataño, Puerto Rico. His practice aims to imagine alternate worlds created through, and by, the combination of graphic design, painting, and installations. The ongoing research that informs his work is the study of decoloniality, pedagogy, design and non-western methodologies. Juan Carlos holds an MFA in Communications Design from Pratt Institute in New York.
Rivera's project "Cuadernos de láminas decoloniales" imagines worlds, realities, and histories, by collecting soft data in the form of stories, images, and interviews from an intergenerational group of Puerto Ricans who were part of the island's public school system. The project consists in the redesigning of "cuadernos de láminas" traditionally used for school projects or as a supplement material in classrooms. The project intends to reveal narratives that are not presented in the island's institutionalized history by creating a series of decolonial graphic representations that deconstruct colonial legacies present in Puerto Rico's education.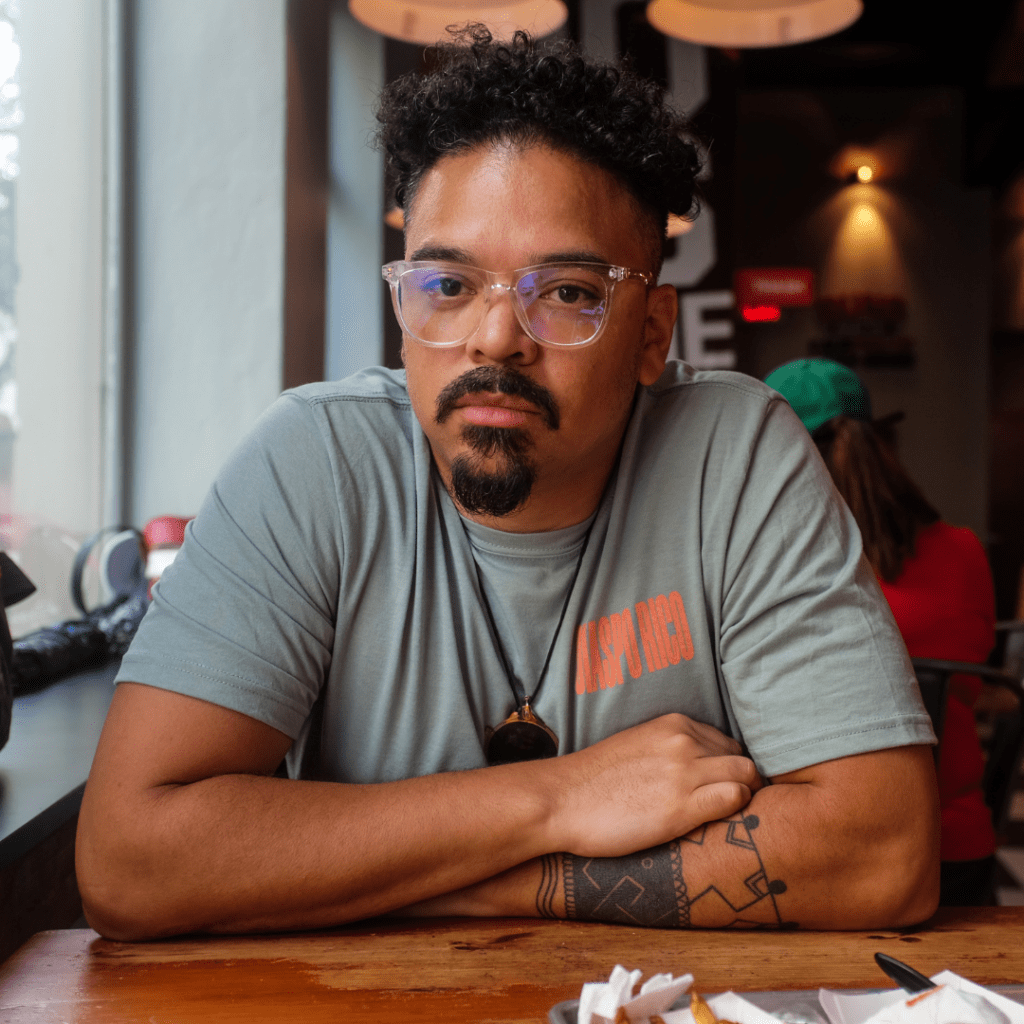 Mikey Cordero combines the impact of video, photography and graphic design with the art of storytelling. Cordero is a multimedia artist that has created and launched several social justice media campaigns and produced media advocacy content to provoke change in his communities. By sharing personal stories of culture, through a variety of mediums, Cordero inspires connectivity and initiates action. Presently he lives, creates and documents in Puerto Rico.
Cordero's DIASPO RICO project is a migration story media experience that documents and traces the colonization and exodus of the people of Puerto Rico. An exploration of how a People's identity has been systematically dispersed and the voyage in finding our way home. Utilizing audio recordings, video documentation and photo portraiture, the transmedia project builds an archive of migration stories. The project will serve as multi-platform delivery of the nuanced diasporic history that amplifies the different identities of Puerto Rican people while exploring, and expanding the story of Boricua displacement and the cultural survival of a colonized people.
Journalists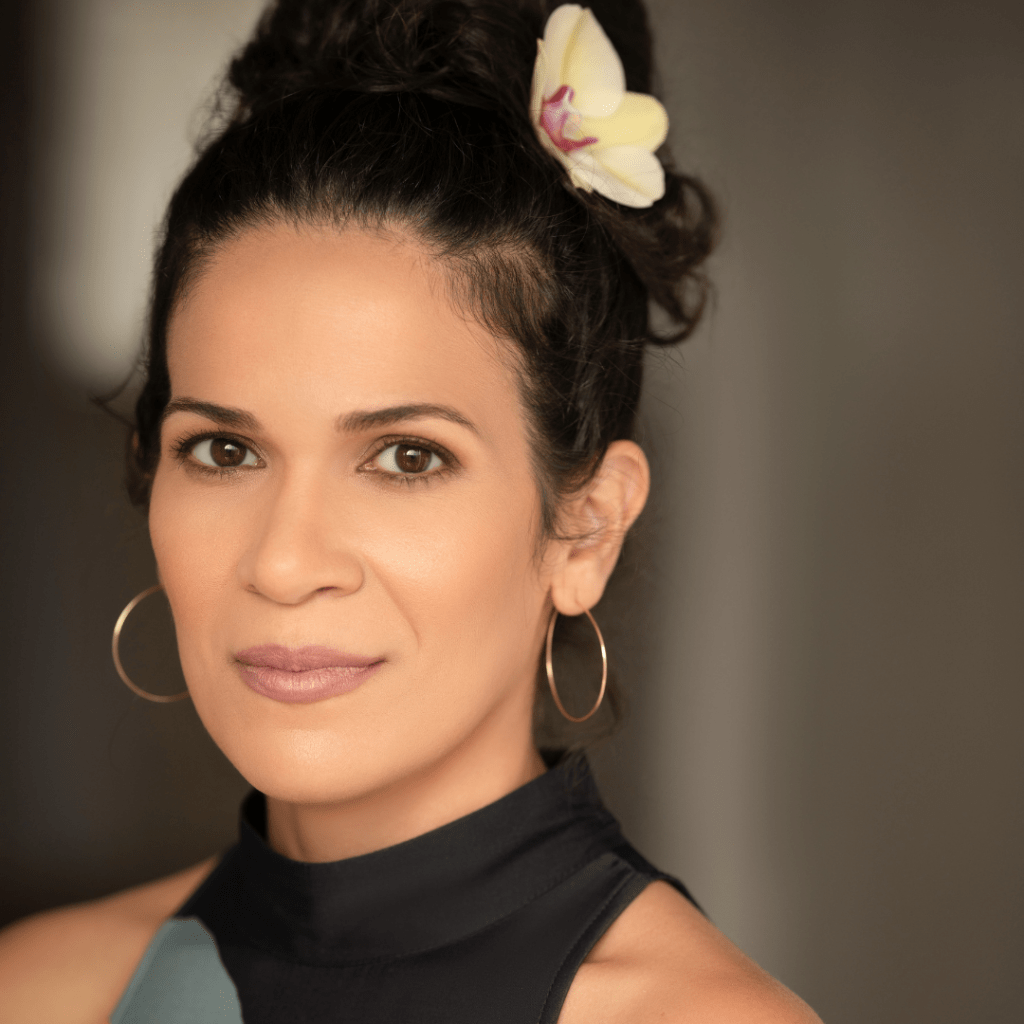 Ana Teresa Toro is a writer and journalist dedicated to exploring truth and fiction, with themes related to the contemporary history of Puerto Rico and the Caribbean, Hispanic and Latino cultures, colonialism, feminism, racism, and the use of words as tools for social action. She is the author of Flora animal (poetry), Cartas al agua (a novel), Las narices de los perros and El cuerpo de la abuela (memoirs) and Un cuerpo propio: 40 años de Taller Salud (history), among others.
Toro's project investigates the colonial Puerto Rican experience from a contemporary perspective, based in journalism and oral history. It will include memoirs, essays, interviews, and histories that serve to scrutinize the circumstances of the colonial condition that makes up daily life for Puerto Ricans. The intention is to speak, by name, the nuances of the individual and collective colonial experience, and to begin to imagine the complex process of decolonization.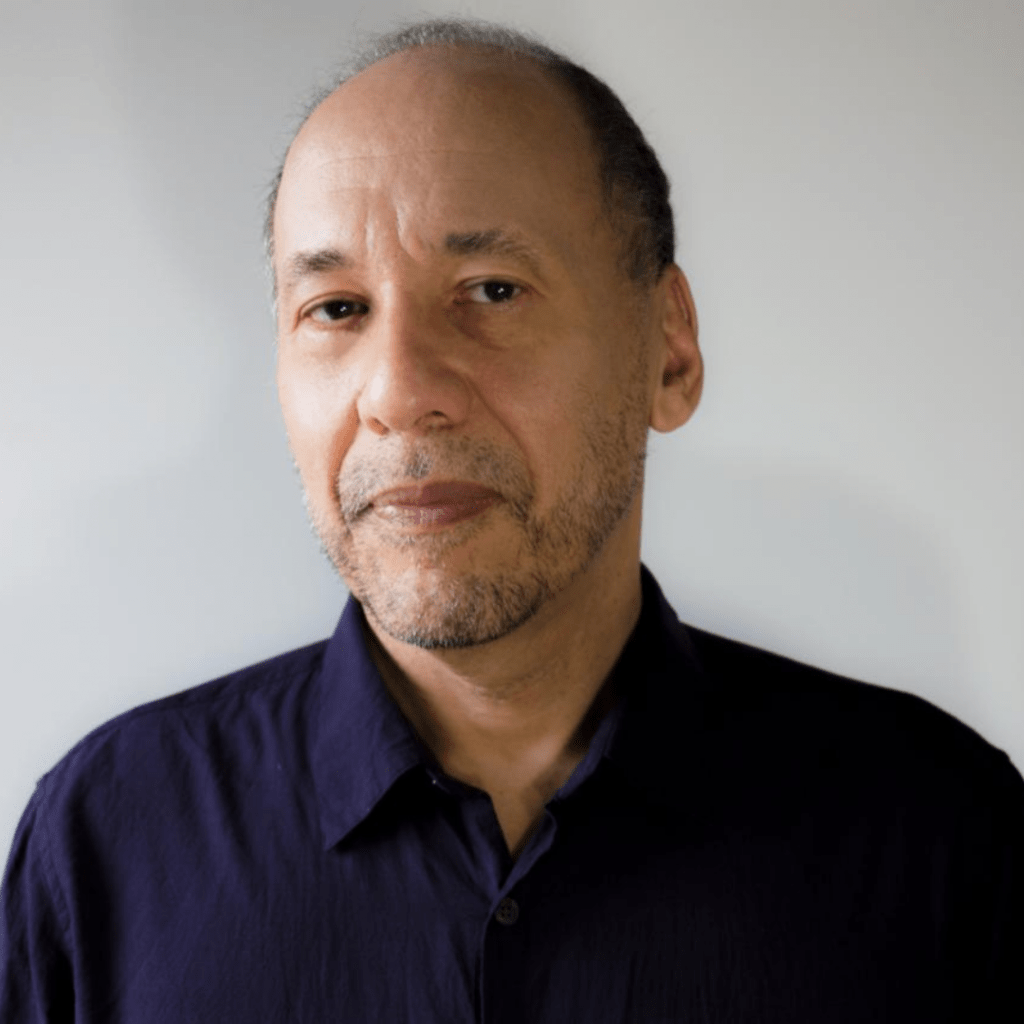 Ed Morales is an author and journalist who writes regularly for The Nation, The New York Times, The Washington Post, and CNN Opinions. He was staff writer at The Village Voice and columnist at Newsday. He is the author of Fantasy Island: Colonialism, Exploitation, and the Betrayal of Puerto Rico (Bold Type Books), Latinx: The New Force in Politics and Culture (Verso Books 2018), The Latin Beat: From Rumba to Rock (Da Capo Press 2003) and Living in Spanglish (St. Martins 2002). Morales is a lecturer at Columbia University's Center for the Study of Ethnicity and Race.
Morales' project will consist of a journalistic investigation of how Puerto Rico's "awkward power-sharing agreement" with the unelected Fiscal Oversight and Management Board is degrading the island's democratic process. It will analyze how the privatizing imperative of neoliberal austerity affects Puerto Rico's energy distribution, educational system, housing market, and the environment distorts and diminishes the governing power of the legislature and the executive branches. He plans to give voice not only to leading figures in the legal profession, economists, educators, and artists, but also activists and everyday residents of the island.
Scholars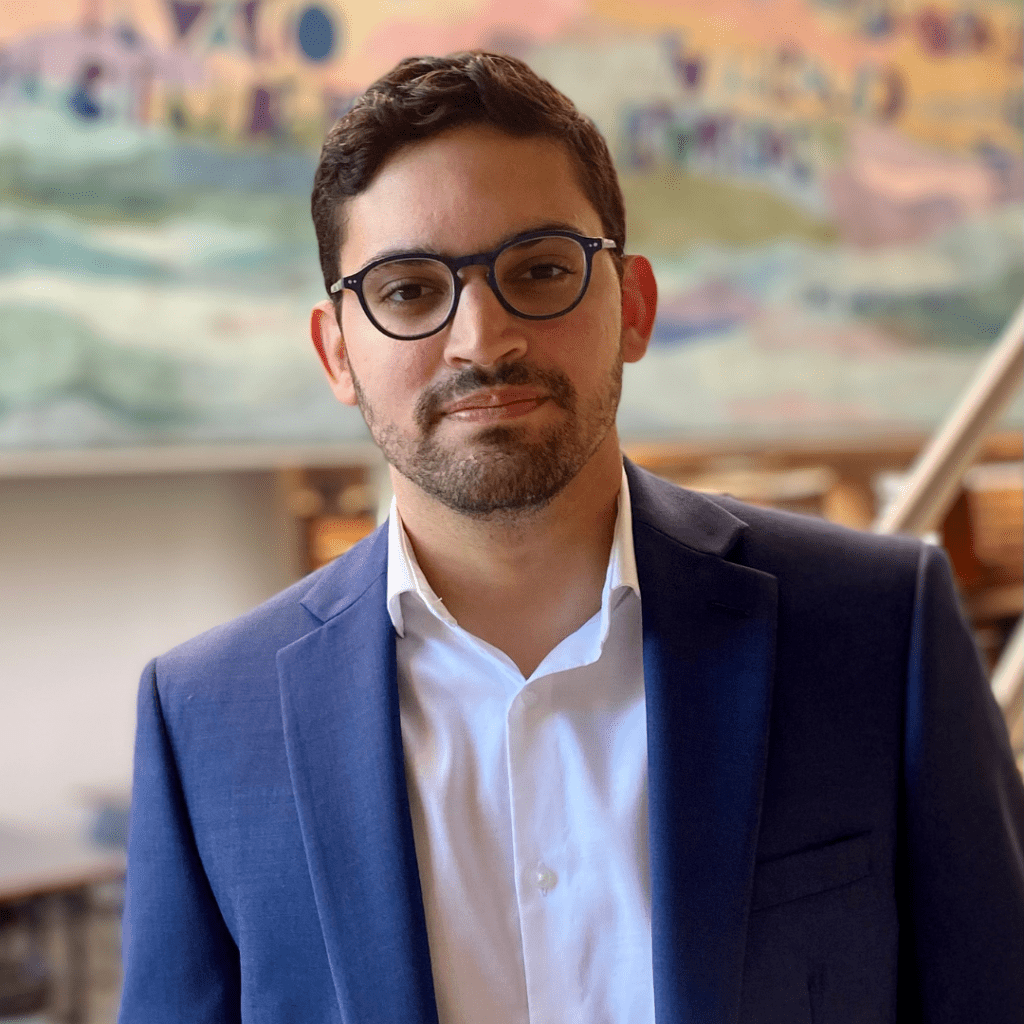 Alvin Padilla-Babilonia is an Assistant Professor at the University of Puerto Rico, School of Law. He is a doctoral candidate at Yale Law School, where he obtained a Master of Laws (2019). He also holds a Juris Doctor (2016) and a B.A. in Psychology (2013) from the University of Puerto Rico. Padilla-Babilonia has presented his scholarship at Yale University, Stanford University, and the Max Planck Institute. Between 2018 and 2019, he was a Fox International Fellow at the University of San Andrés, Argentina. Between 2016 and 2018, he clerked for the Chief Justice of the Supreme Court of Puerto Rico.
Padilla-Babilonia's research project reveals the constitutional legacy of American colonialism and the relationship between law, race, and empire by exploring the overlooked continuities in American colonial rule. It focuses on three elements at the intersection of constitutionalism and colonialism: plenary powers, rights, and citizenship. The first essay examines how plenary powers were legitimized through the infantilization and constitution of dependent peoples. The second criticizes the judicial imposition of rights in the U.S. territories. Finally, the third article examines the dialectic nature of citizenship as a source of rights and full membership, and as an instrument of power.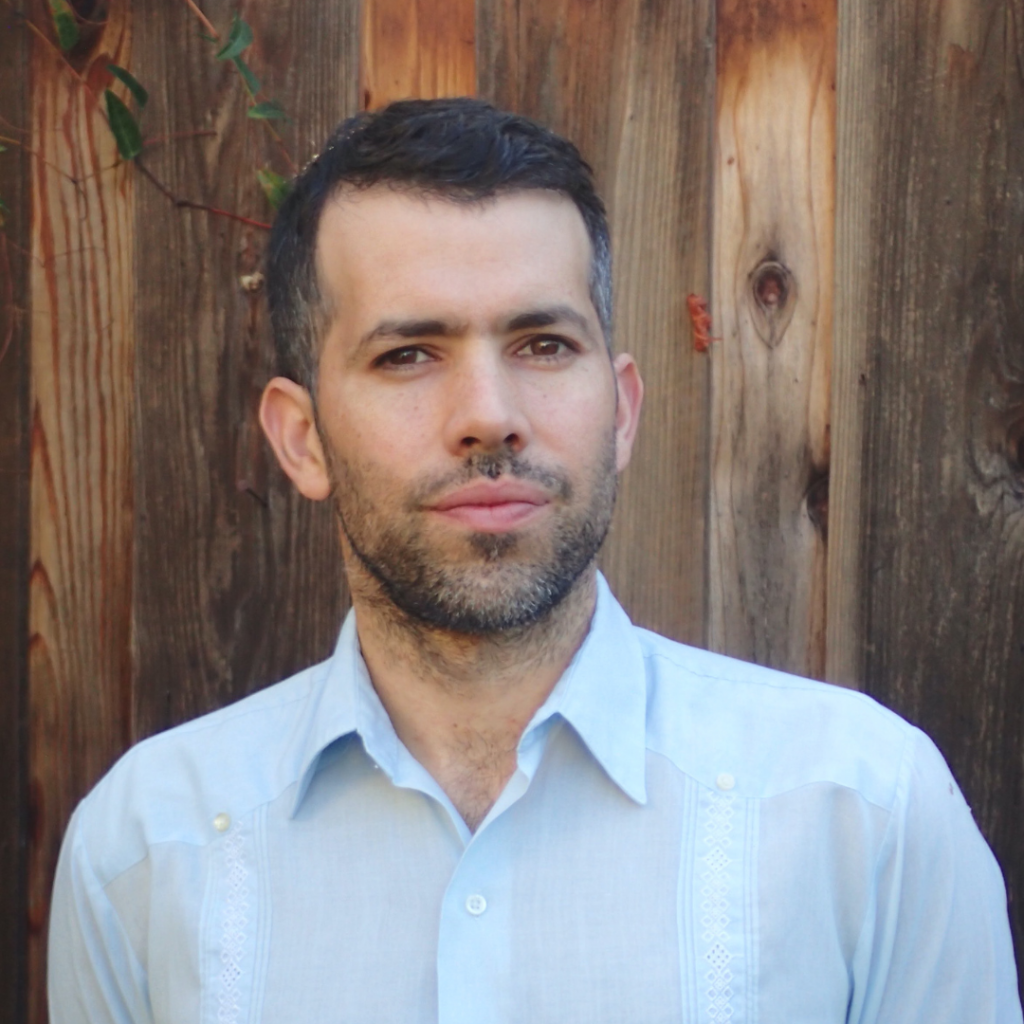 José Juan Pérez Meléndez is an assistant professor in Latin American and Caribbean history at the University of California, Davis, where he co-organizes the Puerto Rico-Davis initiative to promote academic exchange with specialists on and scholars from Puerto Rico. Primarily specialized in the history of Brazil, Pérez Meléndez works more broadly in the fields of political, migration, and environmental history. His forthcoming book, Peopling for Profit, charts the formation of colonization, land, and migration policies in Brazil in the nineteenth century, with a special focus on the oligarchic business dynamics that shaped them.
Pérez Meléndez will examine the splintering of advocacy platforms for the solution of Puerto Rico's colonial impasse, looking at the different uses civil and political groups have given to federal-level advocacy and the UN Special Committee on Decolonization.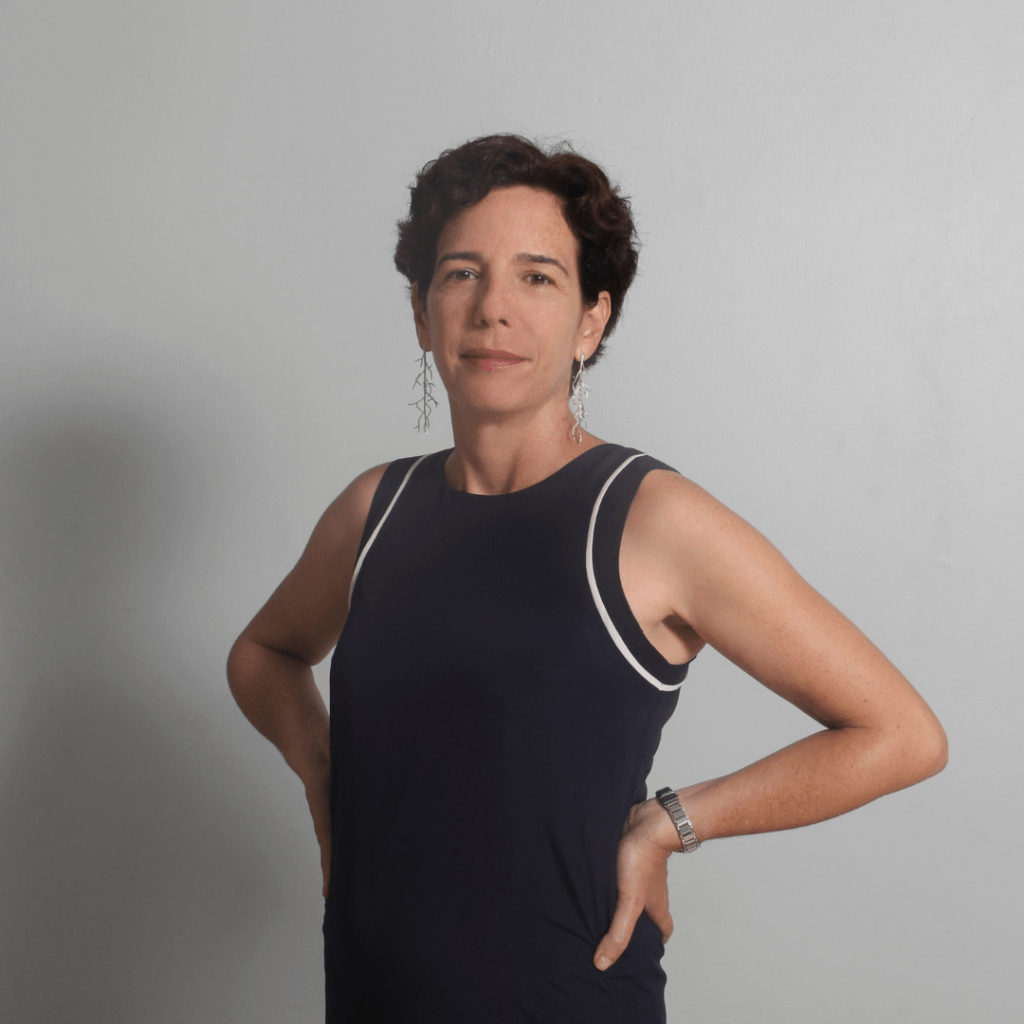 Mercedes Trelles Hernández is an Associate Professor of Art History at the University of Puerto Rico. She holds a Ph.D. from Harvard University's Department of the History of Art and Architecture. Trelles was the Museo de Arte de Puerto Rico's first curator (2000-2003) and continues curating independently. Some recent publications include "Against the Heroes: Revolution, Repression and Raúl Martínez's Cuban Pop Art" in Pop Art and Beyond, Gender, Race and Class in the Global Sixties (2022), collaboration with A-Z of Caribbean Art (2019)," and "Pop Art in Argentina," in The World Goes Pop (2015).
Trelles' project consists of an exhibition that brings together photography, video, painting, prints, and other media which make evident this vision of a ruined paradise. The works brought together in this show will explore not just physical, but also economic and ideological decay. Recent traumatic events, like Hurricane Maria, as well as Puerto Rico's fiscal insolvency, will be represented in this concept of ruin. This exhibition will be accompanied by a published scholarly essay.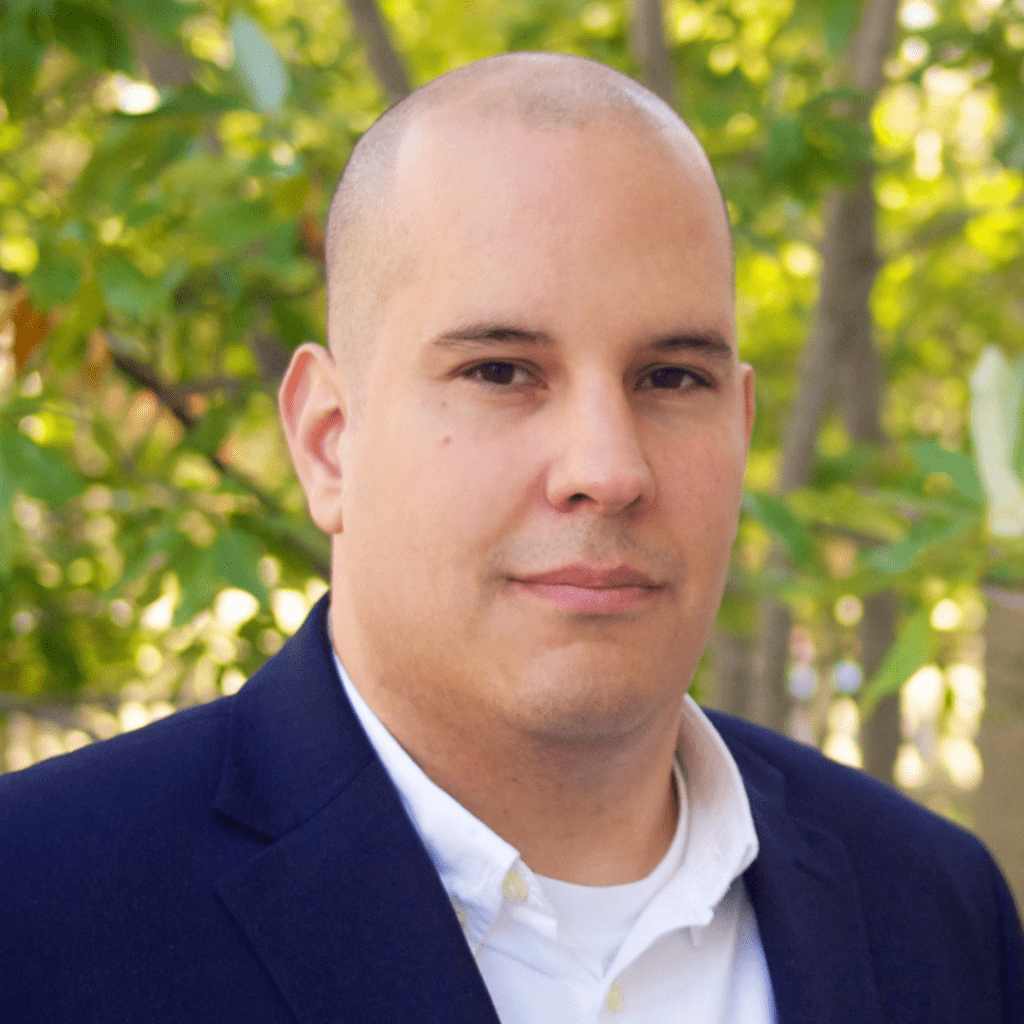 Michael Rodríguez-Muñiz was born and raised in Chicago, Illinois, where he would later join barrio struggles against gentrification and campaigns to free Puerto Rican political prisoners. Marked by these experiences, his scholarship investigates the racialized politics of time and knowledge in Latinx communities and movements. He recently joined the University of California, Berkeley as an associate professor of sociology. Following his award-winning book Figures of the Future: Latino Civil Rights and the Politics of Demographic Change (Princeton University Press, 2021), he is currently exploring the afterlives of political repression and anticolonial resistance in Puerto Rican Chicago, a project that entails the building of a community archive.
His project will employ oral history interviews and archive research to reflect on the afterlives of political repression and the future of diasporic anticolonialism. From the early 1970s to the early 2000s, the U.S. FBI and the Chicago Police aggressively pursued local members of the Fuerzas Armadas de Liberación Nacional, an armed Puerto Rican independence organization born in the diaspora. Similar to campaigns against other left militant groups of the era, authorities cast a wide repressive net, ensnaring more than alleged radicals. Returning to this complex history of political trauma, his project seeks to understand the circulation and consumption of popular memories and activist stories of political repression, and the anticolonial resistance to which it is tethered.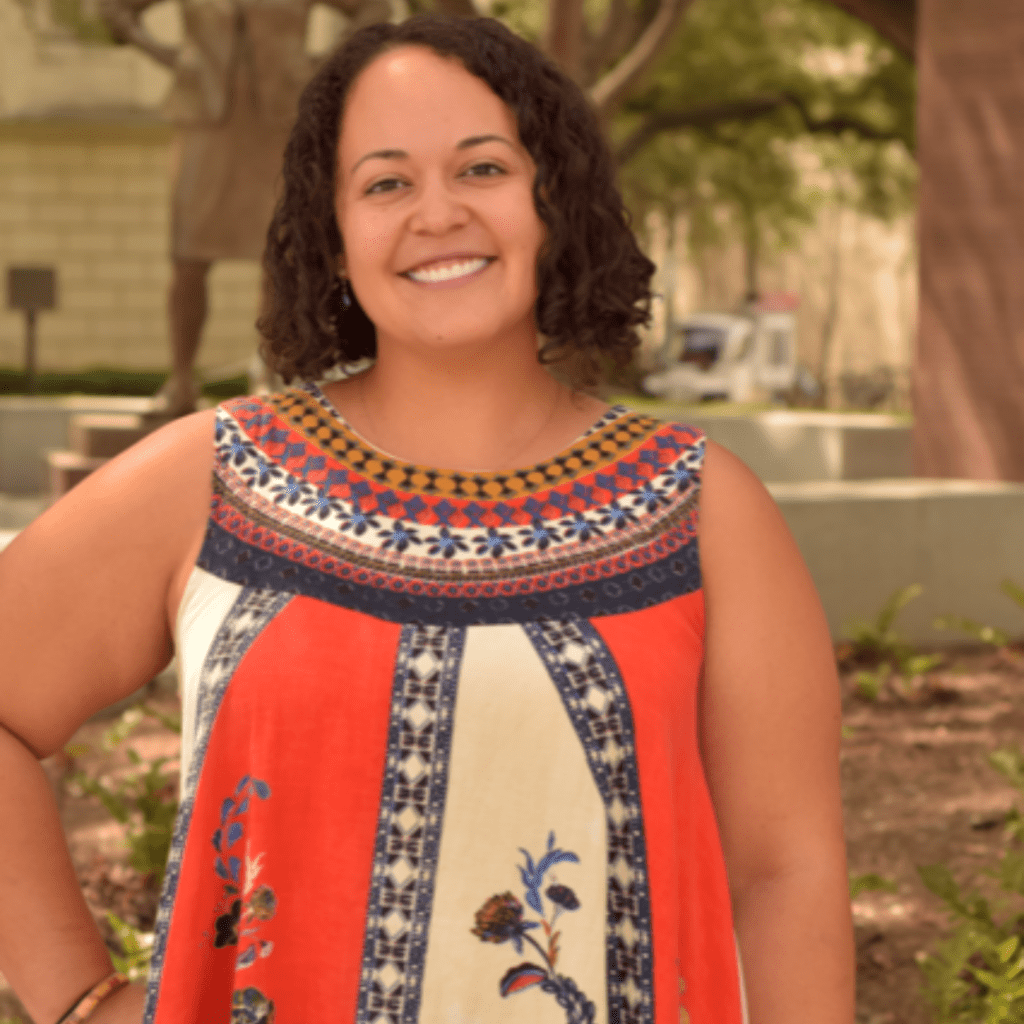 Mónica Jiménez is a poet and historian. She holds a PhD in history from the University of Texas at Austin and a JD from the University of Texas School of Law. She is currently assistant professor in the African and African Diaspora Studies Department at the University of Texas at Austin. Her research and writing explore the intersections of law, race, and empire in Latin America and the Caribbean. She has received fellowships in support of her work from the Institute for Citizens and Scholars, the Ford Foundation, and the Mellon Foundation, among others. In 2021, she received an inaugural Letras Boricuas fellowship for her poetry. Her writing has appeared or is forthcoming in Latino Studies, Society and Space Magazine, CENTRO Journal, and sx salon, among others.
Jiménez will work on two projects. The first is the completion of a scholarly monograph, Making Never-Never Land: Race and Law in the Creation of Puerto Rico, which illuminates the role that law and race have played in the establishment of Puerto Rico as a colonial state of exception – a territory, wholly under Congress' power, precluded from charting its own political and economic destiny and available for the US's economic, political and social experimentation. Additionally, she will work on a poetry manuscript tentatively titled, Invocations.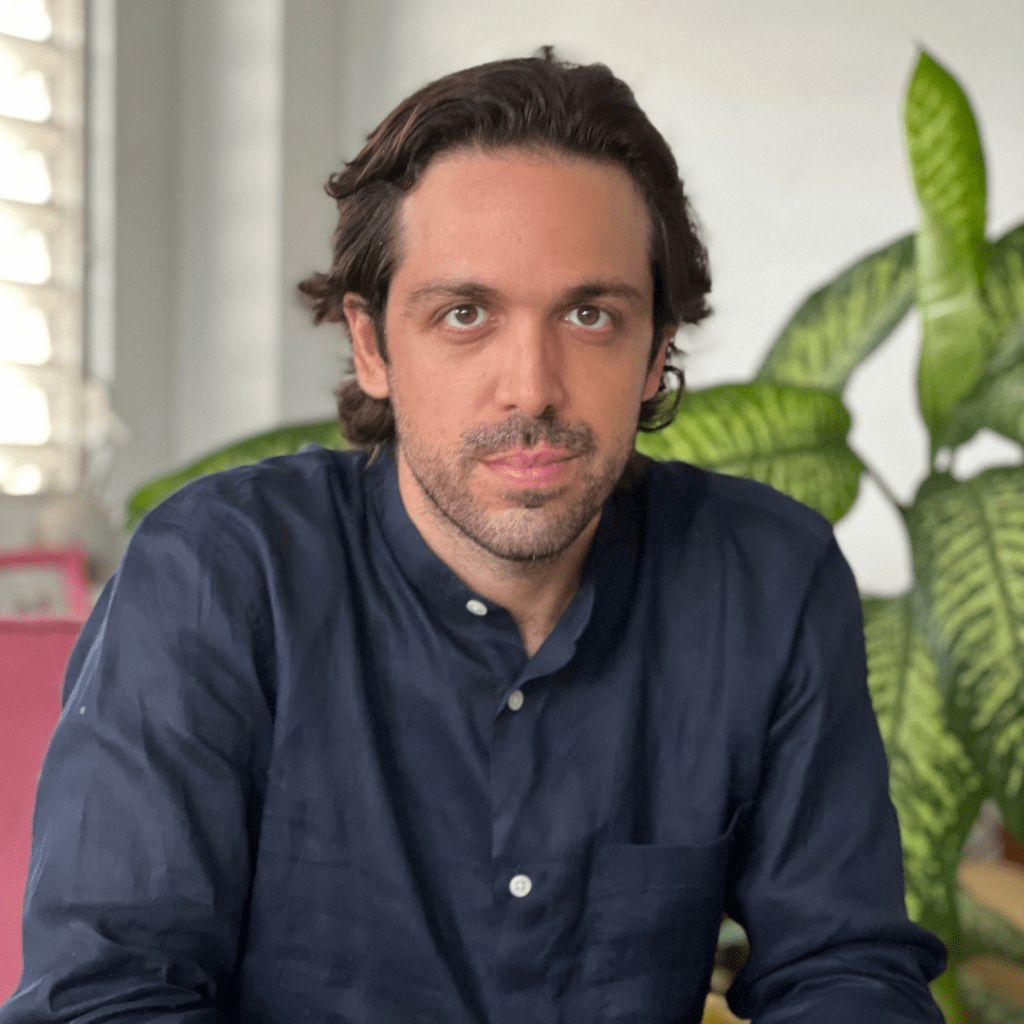 Rafael Capó is a PhD candidate at the University of British Columbia's Department of Curriculum and Pedagogy where he has taught courses on education and decolonization. He worked as a public-school Social Studies teacher for 8 years in his hometown of Santurce, Puerto Rico and completed an M.A. in History in 2016. His research interests include Caribbean philosophy, (de)coloniality, historical consciousness, decolonizing curricula and pedagogy, school-textbooks, and Puerto Rican studies. Capó is also a committed (de)colonial activist and public pedagogue whose most recent initiative, the (De)colonial Memory Project, maps colonial monuments in Puerto Rico.
Capó's project, de)Tour, is a (de)colonial exploration of Old San Juan designed for Puerto Rican youth and adults. Unlike most tours that focus on history and architecture, this pedagogical (re)route unmasks and demystifies heritage sites through a nuanced (de)colonial, anti-racist, and dialogical perspective. Instead of focusing solely on the political aspects of colonialism in Puerto Rico, we seek to navigate and interrupt the coloniality of the city and its hierarchies of race, class, gender, sexuality, spirituality, and citizenship, all products of Eurocentrism. (de)tour challenges popular (meta)narratives and romanticized (counter)narratives in order to appreciate and respect the opacity and complexity of identity and history.