On Tuesday, November 15th, 2022, our Directora Dr. Yarimar Bonilla testified before Congress during a hearing titled "Persistent Poverty in America: Addressing Chronic Disinvestment in Colonias, the Southern Black Belt, and the U.S. Territories." Her testimony focused on Puerto Rico and provided supporting data on the austerity measures that are impacting our communities. As well, she provided supporting data for the legislations that were discussed at this hearing, including ones that affect HUD's Community Development Block Grant (CDBG) program, a federal task force to assess the housing and community development needs in areas of persistent poverty, and more. During the hearing, Bonilla answered questions asked by the Represents Nydia Velázquez and Ritchie Torres related to Puerto Rico.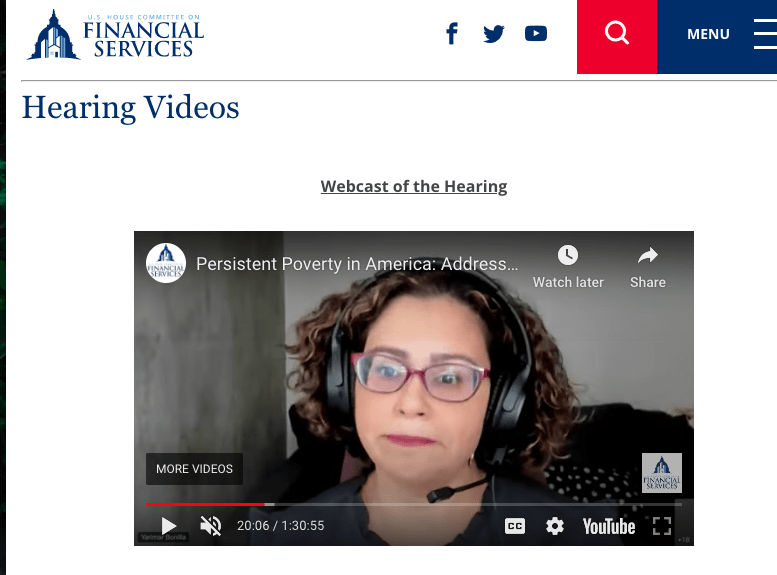 You can watch the recording of the hearing by visiting the U.S House Committee on Financial Services website.
You can read the report CENTRO submitted for the congressional record here!