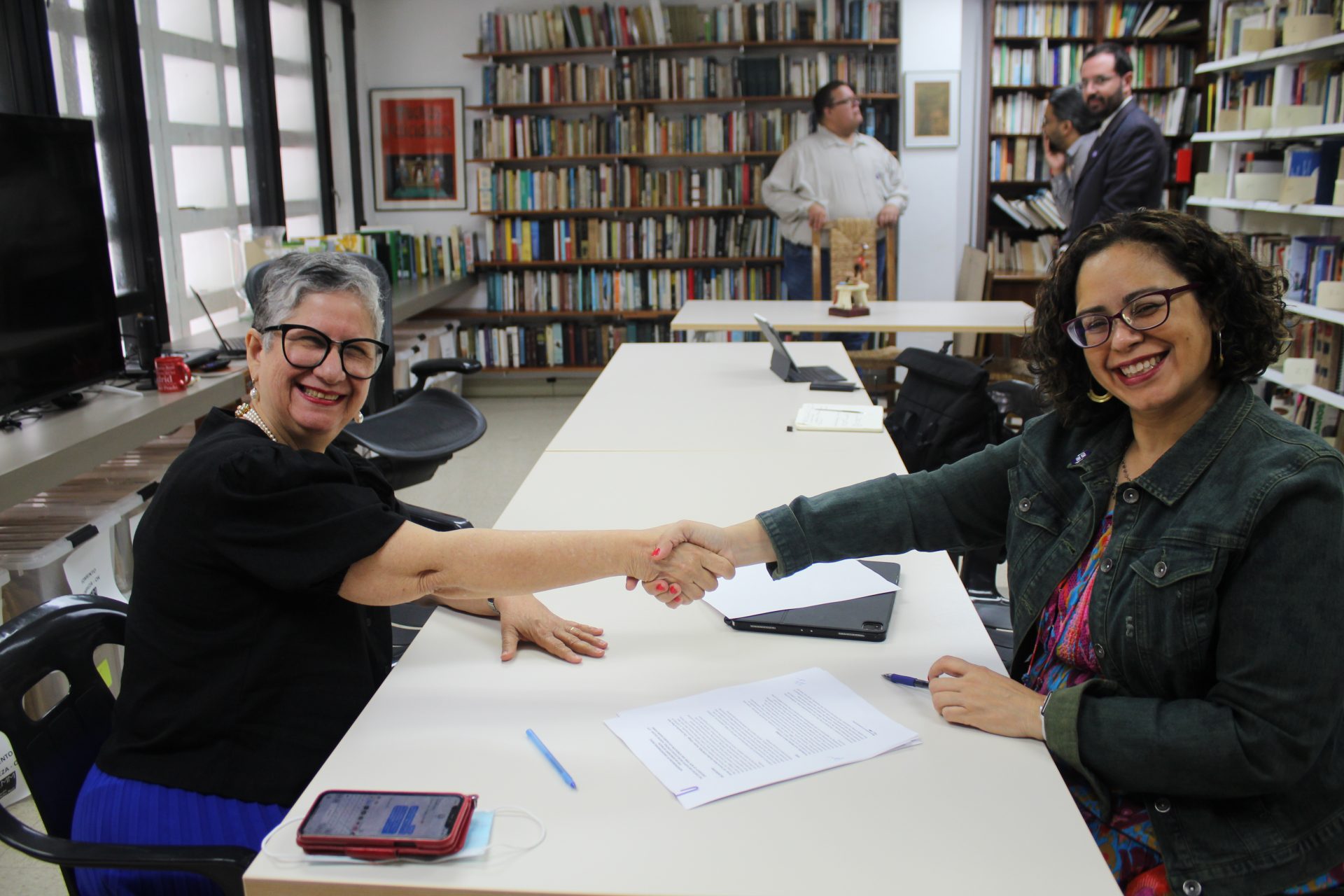 The Center for Puerto Rican Studies at Hunter College, an institution dedicated to researching and documenting the experience and contributions of Puerto Ricans in the diaspora, houses -among other things- the oldest and largest archive and library of its kind in the United States. In an effort to expand and connect the research resources available for Puerto Rican studies, it has signed a collaboration agreement with the Luis Muñoz Marín Foundation, which in turn has a documentary archive that focuses mainly on the modern history of the island.
Yarimar Bonilla, director of the CENTRO, affirms that:
"For CENTRO it is vital to continue connecting resources for our community of researchers and establish alliances with related institutions such as the FLMM. The history of the Puerto Rican diaspora is intrinsically in dialogue with historical events in Puerto Rico. Agreements like this make it possible to make accessible the resources that allow us to interpret and understand the resonances that are produced on both sides, and in our population in transit".
The executive director of the Luis Muñoz Marín Foundation, Linda Hernández, indicated that
"For the Luis Muñoz Marín Foundation it is an honor to be able to make an alliance with an entity that over the years has promoted the study and discussion of Puerto Rican issues in the United States. We are sure that this agreement will foster new ways of taking the discussion and research of the Puerto Rican diaspora to a new level using primary historical resources and establishing spaces for dialogue where the island shore and the continental shore have a point of convergence."
This is one of the first of several agreements with other Puerto Rican institutions on the island and in the diaspora that CENTRO has been managing in an effort to strengthen cultural ties and collaborate with research and programming resources.