On March 17th 2022, Centro's Data Hub Research Director, Jennifer Hinojosa and Research Assistant Jorge Soldevila-Irizarry led a training session for 17 surveyors.
The training took place in Centro de Acción Urbana, Comunitaria y Empresarial de Río Piedras (CAUCE) along with El Puente's Director Dr. Federico Cintrón Moscoso, Research Project Coordinators Dr. Margarita Moscoso-Alvarez and Joyce Caban Reyes (MSW).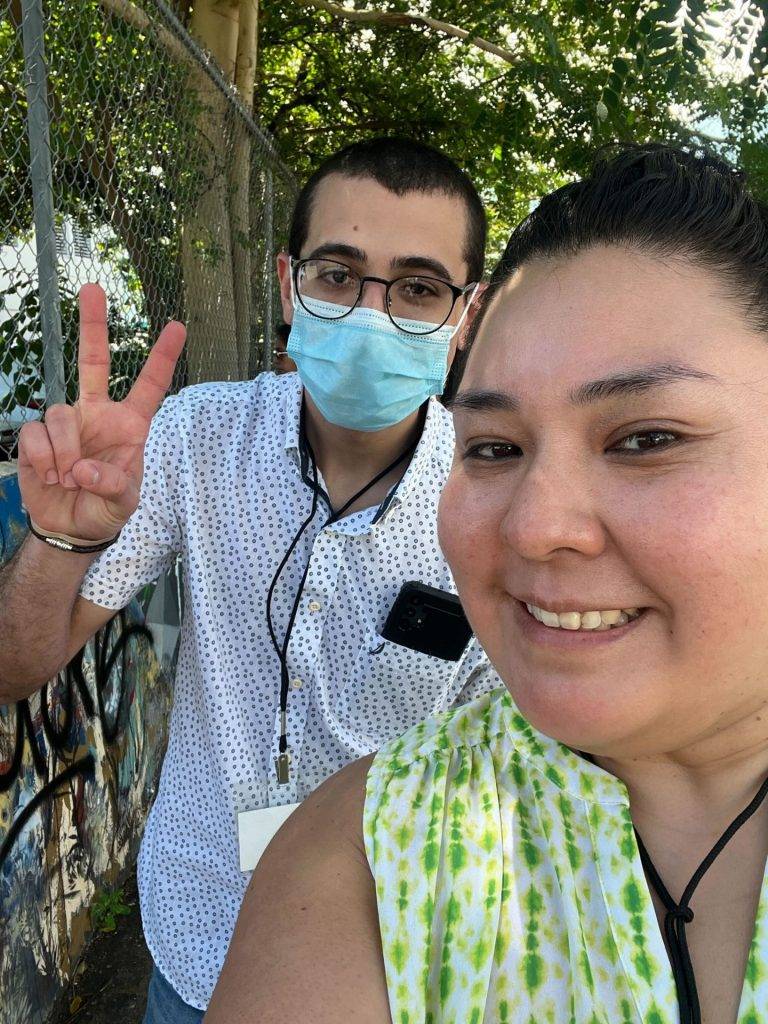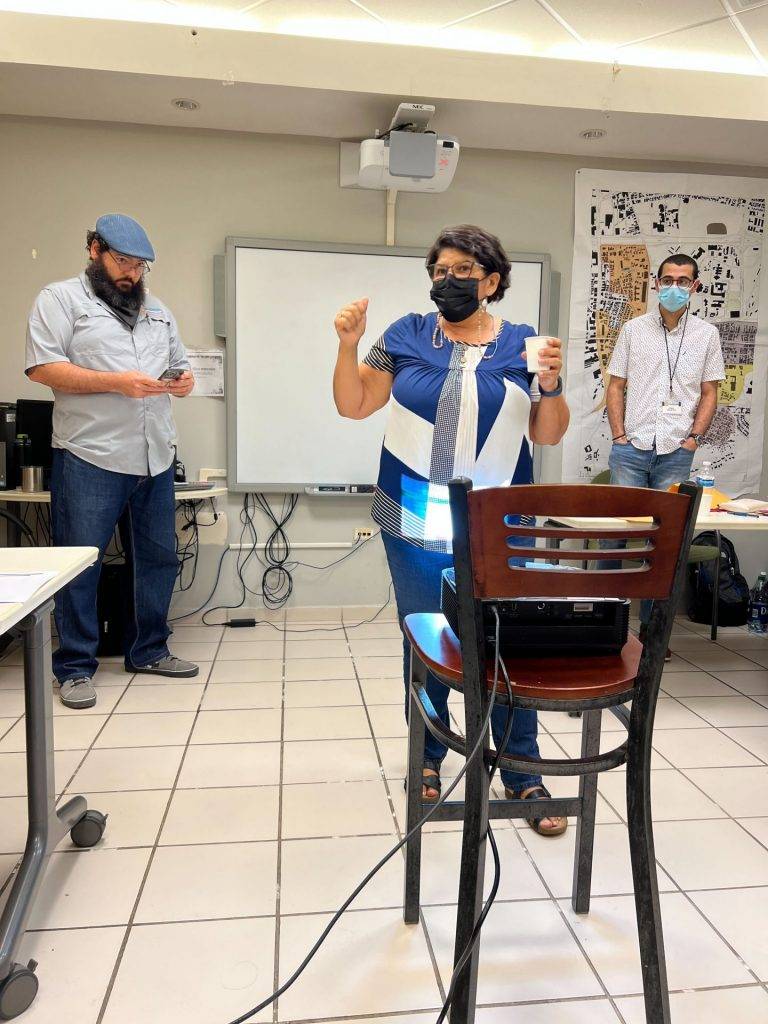 We used ESRI's Survey123 to deploy the Proyecto Censo de Escuelas de Puerto Rico Project. To streamline the data collection we downloaded the Survey123 app and bookmarked the survey website on the surveyor's cell phones and/or tablet devices. As a group, we surveyed 2 schools in Río Piedras. Jorge Soldevila-Irrizary and I provided technical assistance, while Dr. Federico Cintrón Moscoso advised the surveyors, best practices on data collection.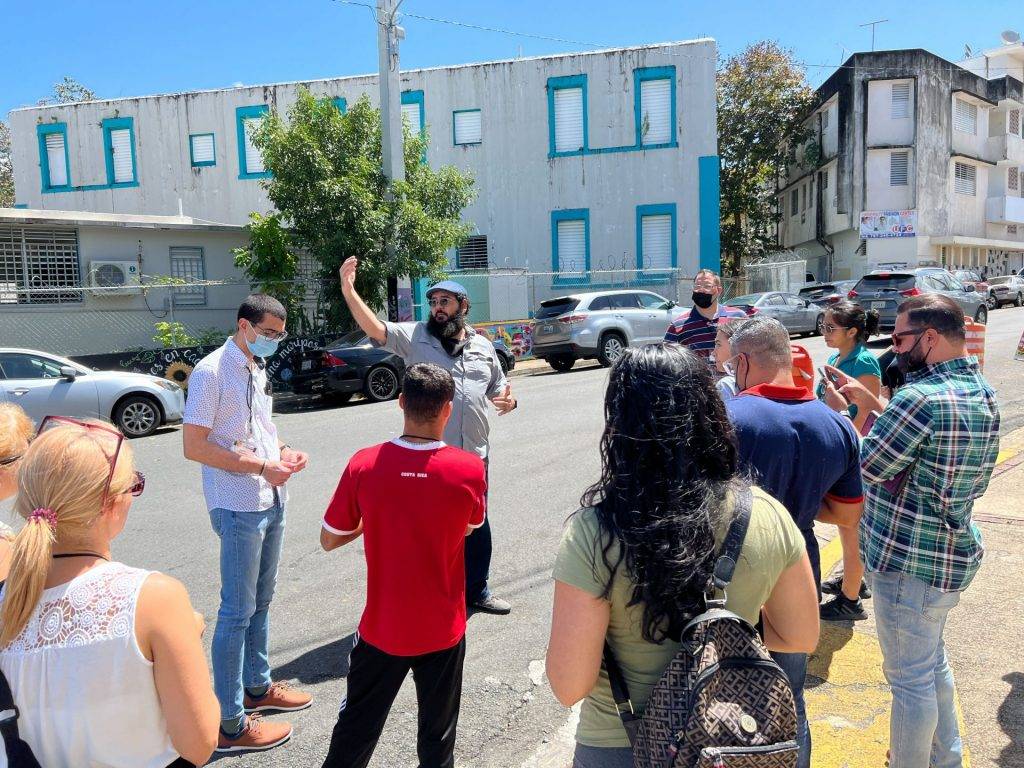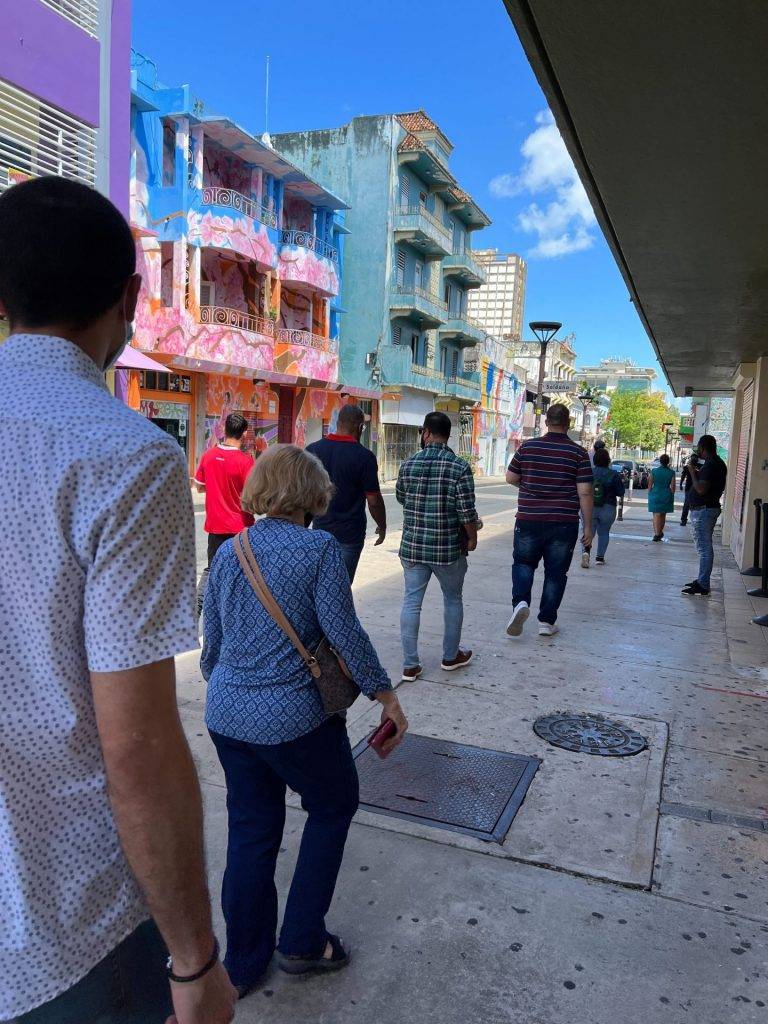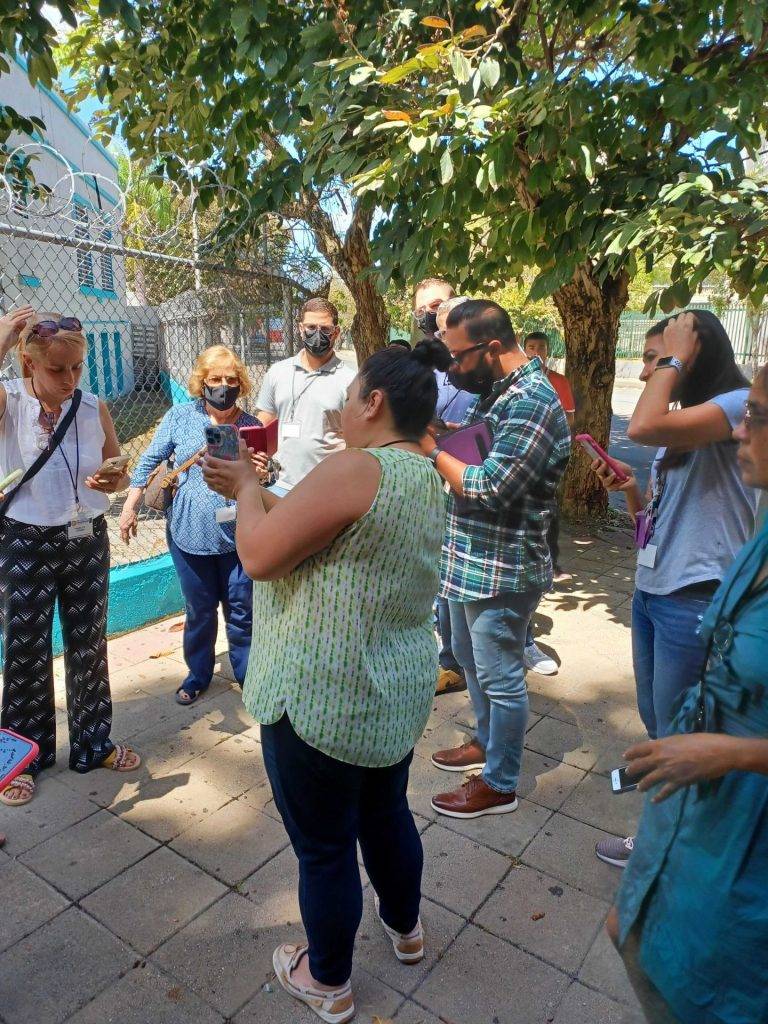 Once data collection was complete, we all headed back to CAUCE to debrief and share the survey results. It was exciting to see our work come alive and more importantly create a user friendly tool for surveyors from all different age groups.