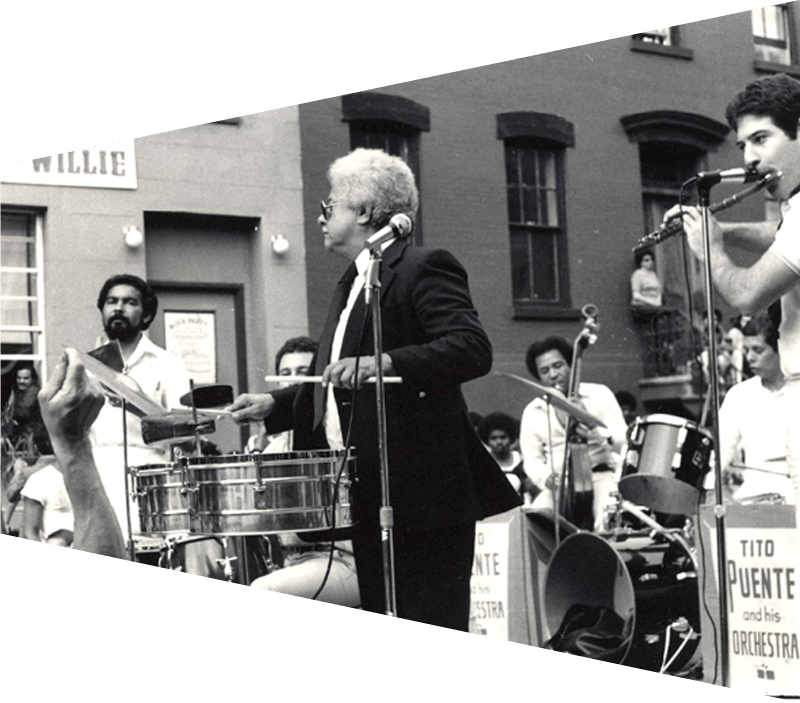 El Rey del Timbal: Tito Puente's Centennial Celebration
Location: Hostos Community College – Repertory Theater
Event Organizer: Center for Puerto Rican Studies
Cost:Free
April 19
@
4:00 pm
–
6:00 pm
EDT
Join CENTRO and Hostos Community College in celebrating the life and legacy of the great Puerto Rican musician, Tito Puente! April 20th, 2023 would have been Tito's birthday and we're celebrating in style as we dive into his impact on the American music scene and explore the variety of music he produced across genres. He brought Afro-Cuban and Caribbean sounds like mambo, merengue, and cha-cha, to mainstream audiences. As one of the most influential artists of his time, Puente engaged and supported his community of Spanish Harlem, he also provided a platform for women singers of the time!
Join us for a panel on Tito with those who knew him best, followed by a celebration!
This event is part of the CENTRO 50th Anniversary Celebration! Join us all of 2023 in celebrating 50 years of CENTRO's work to strengthen, diversify, and reimagine the field of Puerto Rican Studies!
Support our 50th Anniversary here!
Main amp image: Elba Cabrera Papers. Tito Puente playing at the "Oye Willie" Block Party. Center for Puerto Rican Studies Library & Archives, Hunter College, CUNY.